Crazy Mama *** (1975, Cloris Leachman, Ann Sothern, Linda Purl, Stuart Whitman, Jim Backus, Tisha Sterling) – Classic Movie Review 5362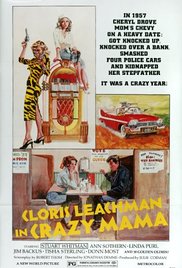 Director Jonathan Demme's second movie (after Caged Heat) is this exciting 1975 exploitation crime thriller, with the young Demme again working for Roger Corman's New World Pictures production company.
Robert Thom's screenplay is based on the story by Frances Doel about three generations of women gangsters (Cloris Leachman, Ann Sothern and Linda Purl as Melba, Sheba and Cheryl) who set off on a crime wave in Fifties Arkansas.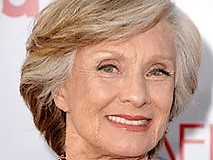 The movie is packed full of sexy raw energy, with vibrant music (the score is by Snotty Scotty and the Hankies in their sole credit as composer) and a kitsch, campy Fifties atmosphere.
Tisha Sterling, Sothern's real-life daughter, plays her mother's character as a child.
It is one of four 'mama' movies (there's also Bloody Mama, Big Bad Mama and Big Bad Mama II) from Roger Corman, who said: 'Those 'mama' movies all made money. There's something about the concept of a woman gangster that titillates the American psyche.'
It also stars Stuart Whitman, Jim Backus and Corman regular Dick Miller.
Also in the cast are Bryan Englund as Snake, Don Most, Harry Northup, Sally Kirkland, Merle Earle, Clint Kimbrough and Vince Barnett.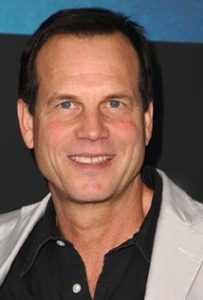 Some famous names appear. The 21-year-old Dennis Quaid appears in his debut film as a bellhop, the 20-year-old Bill Paxton also makes his film debut as John, John Milius is a cop, and Will Sampson is an Indian at the trading post. Paxton started work in the film industry as a set dresser for New World Pictures.
Jonathan Demme's Oscar-winning career included The Silence of the Lambs and Philadelphia, and ended with his death on 26 April 2017, aged 73.
© Derek Winnert 2016 Classic Movie Review 5362
Check out more reviews on http://derekwinnert.com