Corridor of Mirrors *** (1948, Eric Portman, Edana Romney, Barbara Mullen, Hugh Sinclair, Joan Maude, Lois Maxwell, Alan Wheatley) – Classic Movie Review 4449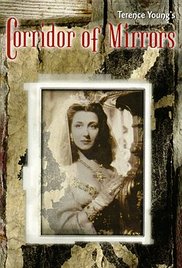 Eric Portman stars as a haunted aesthete art fancier and seducer who thinks that he and his lover (Edana Romney) are a reincarnated Renaissance couple from a picture in this attractive 1948 Hitchcockian British noir mystery thriller. It is a visually exciting and fascinatingly peculiar film, even if it is overwrought and over-inflated.
Paul Mangin (Portman) is jealous that the Mrs Danvers-style housekeeper Veronica (Barbara Mullen) has it in for Mifanwy (Romney). He thinks he may also have loved Mifanwy in a previous life.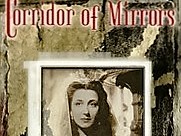 Corridor of Mirrors was intended as a showcase for the talents of Romney (who adapted the script with her co-producer Rudolph Cartier from Chris Massie's novel), though alas here she is not terribly exciting as the star actress.
However, the film is worth while for Portman's performance, the eye-catching visuals (cinematography by André Thomas), the good cast and the sheer strangeness of it all.
Director Terence Young directs (in his debut) with some brio and it is also notable as the 25-year-old Christopher Lee's acting debut. Thora Hird plays 'Old Woman', a visitor in Madame Tussauds, at the age of 34, but was still happily working over 50 years later.
Also in the cast are Hugh Sinclair, Joan Maude, Lois Maxwell, Alan Wheatley, Valentine Dyall, John Penrose, Hugh Latimer and Noel Howlett.
Young (20 June 1915 – 7 September 1994) went on to direct three James Bond films, Dr No (1962), From Russia with Love (1963), and Thunderball (1965).
© Derek Winnert 2016 Classic Movie Review 4449
Check out more reviews on http://derekwinnert.com