Conspirators of Pleasure [Spiklenci slasti] *** (1996, Petr Meissel, Gabriela Wilhelmová, Barbora Hrzánová) – Classic Movie Review 3895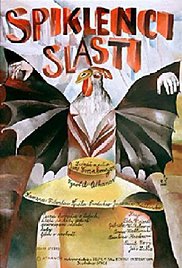 'The first entirely erotic film without coitus!' Czech surrealist Jan Svankmajer's third feature mixes live action and animation in a barrage of ideas, eye-boggling images and dark sex comedy.
'My film blends such diverse forms of human imagination as the grotesque, the Gothic, the fantastic, as well as magic and human psycho-analysis,' he says.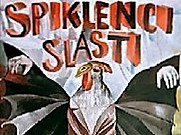 It stars Petr Meissel, Gabriela Wilhelmová and Barbora Hrzánová. It is brave avant-garde cinema as Freud meets De Sade and Kafka. Indeed it thanks count Leopold Sacher-Masoch, marquis Donotien Aldonse François de Sade, Sigmund Freud, Luis Buñuel, Max Ernst and Bohuslav Brouk for their professional expertise.
© Derek Winnert 2016 Classic Movie Review 3895
Check out more reviews on: derekwinnert.com