Coffee and Cigarettes *** (2003, Bill Murray, Alfred Molina, Steve Coogan, Cate Blanchett, Tom Waits, Iggy Pop, Roberto Benigni, Steven Wright) – Classic Movie Review 4358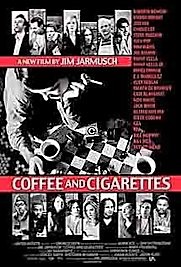 Writer-director Jim Jarmusch's series of 12 yarns, linked by coffee and cigarettes, has cult hit written all over it. Some of the tales are dull misfires, alas – perhaps too many of them – but those with Alfred Molina and Steve Coogan, Cate Blanchett and Bill Murray are clever and funny.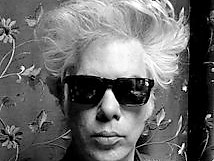 It is filmed in stylish black and white by different hands (cinematographers Tom DiCillo, Frederic Elmes, Robby Müller and Ellen Kuras), as it was made over several years – 17 years actually, with the Roberto Benigni and Steven Wright segment (Strange to Meet You) shot in 1986 and the Tom Waits and Iggy Pop segment in 1995.
Also in the cast are Jack White, Joie Lee, Steve Buscemi, Vinny Vella and Joseph Rigano.
© Derek Winnert 2016 Classic Movie Review 4358
Check out more reviews on http://derekwinnert.com