Cleo from 5 to 7 [Cléo de 5 à 7] **** (1962, Corinne Marchand, Antoine Bourseiller, Dominique Davray, Dorothée Blanck, José-Luis Villalonga) – Classic Movie Review 4308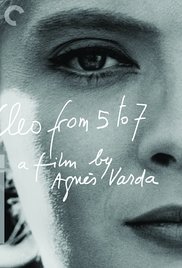 One of the key French New Wave (Nouvelle Vague) movies of the early Sixties, writer-director Agnés Varda's essential 1962 film drama – or portrait of a city and its characters – is still fresh and lively.
Corinne Marchand stars as a hypochondriac pop singer called Cléo who one day progresses through cinematographer Jean Rabier's strikingly, trendily photographed Paris in black and white (with some colour) from 5 o'clock, while fearfully imagining that her doctor's medical test results are going to show her that she has cancer.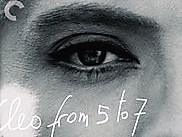 Important Sixties French cinema folk such as Michel Legrand (the composer of its score), Jean-Luc Godard, Anna Karina, Jean-Claude Brialy and Eddie Constantine appear, the last four in uncredited cameo appearances in an indulgent spoof silent film within the film, as seen by Cléo and her friend. Also in the cast are Antoine Bourseiller, Dominique Davray, Dorothée Blanck, and José-Luis Villalonga.
Now it all looks like it could be a sketch for a Woody Allen movie.
The 90-minute film runs in real time, starting at 5 and therefore ending at 6.30.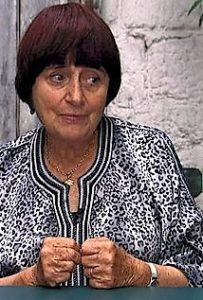 Agnès Varda is known for The Beaches of Agnès (2008), The Gleaners & I (2000) and Le Bonheur (1965).
© Derek Winnert 2016 Classic Movie Review 4308
Check out more reviews on http://derekwinnert.com