Class of '44 *** (1973, Gary Grimes, Jerry Houser, Oliver Conant, William Atherton, Sam Bottoms, Deborah Winters) – Classic Movie Review 4253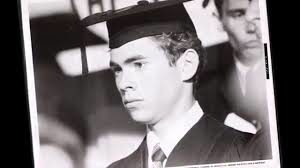 Gary Grimes stars again in the welcome 1973 sequel to Summer of '42 (1971), which follows his character Hermie's progress to college.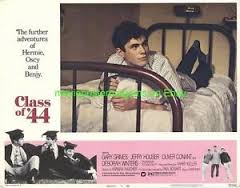 Director Paul Bogart's 1973 youth drama re-assembles the original three young stars Gary Grimes, Jerry Houser and Oliver Conant as Hermie, Oscy and Benjie, who are now college boys growing up during the Second World War in this pleasant, tight, well handled little sequel to Summer of '42. Well, Hermie and Oscy are college boys, but Benjie soon departs to war.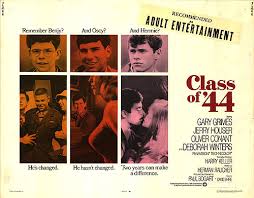 The strong performances of the excellent cast and Bogart's firm direction compensate for Summer of '42 writer Herman Raucher's rather mild and wobbly screenplay, troubled with some dull stretches.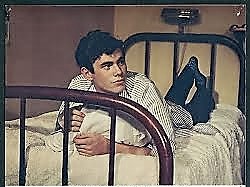 Also in the cast are William Atherton (as the fraternity president), Sam Bottoms (as Marty), Deborah Winters (as Julie), Joe Ponazecki (Professor), Murray Westgate (Principal), Marian Waldman (Grade Advisor), Mary Long, Marcia Diamond, Jeffrey Cohen, Susan Marcus, Lamar Criss, Michael A Hoey, Dan McDonald and Jan Campbell.
© Derek Winnert 2016 Classic Movie Review 4253
Check out more reviews on http://derekwinnert