Claire's Knee [Le Genou de Claire] ***** (1970, Jean-Claude Brialy, Aurora Cornu, Béatrice Romand, Laurence de Monaghan) – Classic Movie Review 4260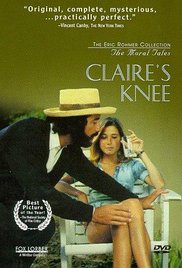 French New Wave writer-director Eric Rohmer's superb 1970 comedy of manners is his wittiest, most charming film.
Jean-Claude Brialy stars as the 30-something cultural attaché Jerome, betrothed to a diplomat's daughter, who takes a pre-wedding lakeside vacation at Lake Annecy, Haute-Savoie, France, where he meets his Italian novelist old friend Aurora (Aurora Cornu).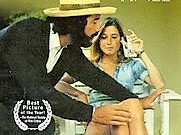 Jerome also meets two beautiful stepsisters, and Aurora talks him into flirting with one of them, his landlady's sexy teenage daughter, Laura (Béatrice Romand). But he develops a crush on Laura's elder half-sister Claire (Laurence de Monaghan), and finally satisfies his passion to fondle her knee.
Rohmer's highly amusing, beautifully literary, intricately observed screenplay leads up to a wonderfully erotic finale, and it is performed exquisitely and filmed ravishingly by Nestor Almendros.
It is the fifth of the director's Moral Tales (Contes Moreaux) sequence of six movies.
© Derek Winnert 2016 Classic Movie Review 4260
Check out more reviews on http://derekwinnert