City of Women [La Città Delle Donne] *** (1980, Marcello Mastroianni, Anna Prucnal, Bernice Stegers) – Classic Movie Review 4287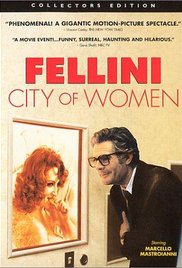 Marcello Mastroianni stars as the businessman Snàporaz, who finds himself trapped in a large hotel and dreams that he is menaced by feminists in a city of women, as Italian master director Federico Fellini serves up a large dose of his famous and familiar obsessions and visual style here in 1980.
Fellini fans will be in heaven, though some might find it over-familiar and others might find it uneven and over-stretched, maybe even think that Fellini is repeating himself.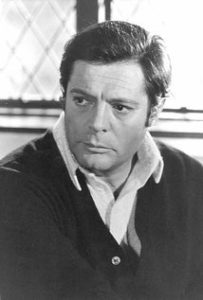 Brunello Rondi's and Bernardino Zapponi's undernourished  screenplay suggests that perhaps there isn't really enough material to fill a 139-minute movie. But it is always imaginative and welcome, Mastroianni is his usual suave pleasure to watch, and Giuseppe Rotunno's cinematography makes it look gorgeous.
Also in the cast are Anna Prucnal, Bernice Stegers, Ettore Manni, Donatella Damiani, Iole Silvani, Carla Terlizzi and Dominique Labourier.
© Derek Winnert 2015 Classic Movie Review 4287
Check out more reviews on http://derekwinnert.com