Circus World [The Magnificent Showman] *** (1964, John Wayne, Rita Hayworth, Claudia Cardinale, John Smith, Lloyd Nolan, Richard Conte) – Classic Movie Review 4295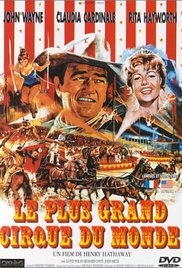 The Western meets the circus in director Henry Hathaway's enjoyable old-style 1964 adventure movie, with John Wayne enjoying himself in a ripe and rich turn as circus owner Matt Masters leading a Wild West show through Europe. He is helped on his way by Toni and Lili Alfredo, played by the spectacular duo of Claudia Cardinale and Rita Hayworth, both still at the height of their great beauty.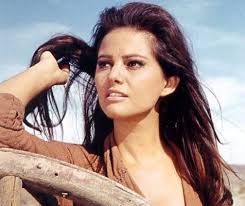 The unwieldy tale (story by Bernard Gordon and Nicolas Ray) may be rather too long (at 138 minutes) and predictable in the telling. But the tasty cast certainly carries it off with enormous style, with the help of Samuel Bronston's fine, costly production and impressive work on score (Dimitri Tiomkin), photography (Jack Hildyard) and set designs (John DeCuir). It is a very considerable technical achievement as well as decent entertainment.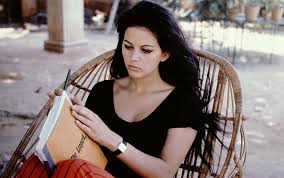 Also in the cast are John Smith, Lloyd Nolan, Richard Conte, Katharyna, Katherine Kath, Wanda Rotha, Margaret MacGrath, Miles Malleson, Kay Walsh, Robert Cunningham, Hans Dantes, José Maria Caffarel, Katherine Ellison, Moustache and George Tyne.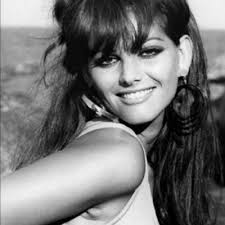 The screenplay is by Ben Hecht, Julian Zimet and James Edward Grant. The original screenplay credit to Julian Halevy was a blacklist pseudonym for Julian Zimet. The co-story writer was credited as Philip Yordan, a front for blacklisted writer Bernard Gordon. Wayne and Hathaway working with blacklisted writers, that's interesting!
© Derek Winnert 2016 Classic Movie Review 4295
Check out more reviews on http://derekwinnert.com