Cheyenne Autumn *** (1964, Richard Widmark, Carroll Baker, Karl Malden, Dolores Del Rio, Sal Mineo, Edward G Robinson, James Stewart) – Classic Movie Review 3928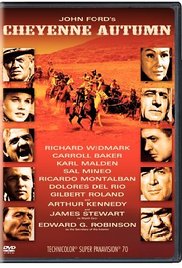 Producer-director John Ford is coming towards the end of the trail in his majestic 1964 final Western, which gives a sympathetic fictionalized account of the true story of a tribe of Cheyenne Indians who were forced by the government onto arid land of a barren desert reserve and made an epic journey of 1,500 miles back to their home settlement of their ancestral hunting grounds.
Based on a novel by Mari Sandoz, the movie is long and straggling, with an ungainly, only part-digested screenplay by by James R Webb. But the first-rate cast helps to sweep the entertaining story along. Those great landscapes (including a valedictory look at Ford's beloved Monument Valley) are beautifully photographed by William H Clothier.
And Ford manages some movie magic while making amends for his controversial earlier misrepresentation of the Native American population in his movies. Against this, however, New York Bronx Italian Sal Mineo plays Red Shirt, and Mexican stars Ricardo Montalban and Gilbert Roland play Little Wolf and Dull Knife.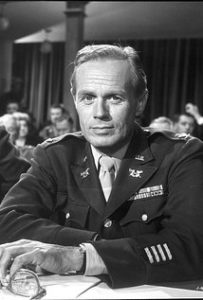 Richard Widmark heads the all-star cast as US Cavalry Captain Thomas Archer who is charged with the Cheyenne tribe's retrieval, but decides to help them.
Carroll Baker, Karl Malden, Dolores Del Rio, Edward G Robinson as Secretary of the Interior Carl Schurz, Arthur Kennedy as Doc Holliday, Patrick Wayne, Elizabeth Allen, Victor Jory, John Carradine, Mike Mazurki, John Qualen, George O'Brien, Sean McClory, Ken Curtis and Denver Pyle are also in the ensemble.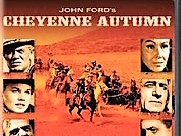 The jokey segment, in which James Stewart plays Wyatt Earp, was chopped on general release. Its playful nature is out of synch with the sombre, rather grand tone of the rest of the film, but nevertheless it is a welcome divertissement.
It runs 159 minutes with cut versions at 145 minutes and 126 minutes.
© Derek Winnert 2016 Classic Movie Review 3928
Check out more reviews on http://derekwinnert.com