Chasing Mavericks ***½ (2012, Jonny Weston, Gerard Butler, Elisabeth Shue, Abigail Spencer, Leven Rambin) – Classic Movie Review 4394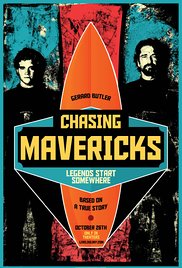 Director Curtis Hanson's last film was Chasing Mavericks in 2012, but alas he was unable to finish the film because of ill health and Michael Apted replaced him as director for the final days of shooting. Hanson was reported to have Alzheimer's disease and had to retire from filming. He died of natural causes on 20 September 2016 at his Hollywood Hills home at the age of 71.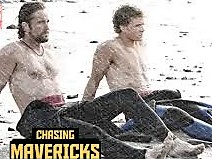 It is the sweet, warm-hearted, inspirational true story of a real-life American surfing phenomenon. Jonny Weston stars as young Jay Moriarity discovers that the mammoth mythic Mavericks surf break is near his Santa Cruz home and enlists the help of the legendary Frosty Hesson (Gerard Butler) to train him to survive the wave. The duo form one of those special friendships that transforms both their lives.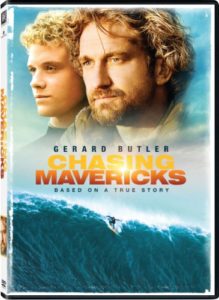 Hanson and his actors really make something out of this simple, familiar, sentimental situation, and, though Chasing Mavericks didn't make much of a splash at the box office, it is not at all a bad farewell as farewells go. And Weston and Butler share good screen chemistry in a good-looking, well-crafted movie, with a lively soundtrack. It is a nice film.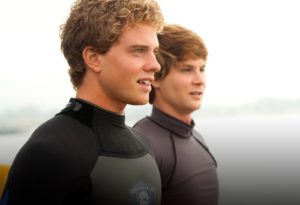 Butler was mentored by big-wave surfer Grant Washburn but was hospitalised briefly after being injured in a surfing stunt. Apted took over as director during the last 15 days of principal photography while Hanson recovered from complications arising from heart surgery.
It cost $20 million and took only $6 million at the US box office.
© Derek Winnert 2016 Classic Movie Review 4394
Check out more reviews on http://derekwinnert.com