Chapter Two *** (1979, James Caan, Marsha Mason, Joseph Bologna, Valerie Harper, Alan Fudge) – Classic Movie Review 4300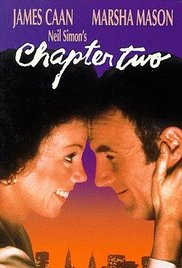 All the fun of one of Neil Simon's best Broadway plays makes its way happily from stage onto cinema screens under the guidance of director Robert Moore in 1979. Simon's autobiographical Broadway hit is all about his courtship and second marriage (hence the title) to his real-life wife Marsha Mason. 
The movie is boosted enormously by Mason's lovely performance as Jennie Malone, a recently divorced actress who enjoys a life chapter two with widowed novelist George Schneider (James Caan) whose wife has just died. George's brother Leo (Joseph Bologna) gives him Jennie's number and they hit it off. But then the memory of George's first wife becomes a big issue.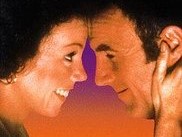 Mason is a screen-grabber in this Best Actress Oscar-nominated turn, and Caan, though oddly cast and not in the same league, overcomes his evident lack of ease and discomfort to be agreeably lively and give a sturdy, believable performance.
Despite the presence of such comic luminaries as Bologna, Valerie Harper, Alan Fudge, Judy Farrell and Debra Mooney, nobody else other than Caan and Mason gets much of a look-in. The great thing is that Simon's dialogue is both unerringly true and funny, as well as thoughtful.
It is based on the early part of Simon's marriage to his second wife Mason, but isn't it a little uncomfortable to set your life out as a comedy show? In any case it is definitely quality entertainment, though it wasn't a hit of The Goodbye Girl (1977, also with Mason) proportions and the play was a shade better on stage.
Mason has four Best Actress Oscar nominations to her credit.
Barefoot in the Park (1967) was based on the first early weeks of Simon's first marriage to Joan Baim.
© Derek Winnert 2016 Classic Movie Review 4300
Check out more reviews on http://derekwinnert.com