Cast a Dark Shadow *** (1955, Dirk Bogarde, Margaret Lockwood, Kay Walsh) – Classic Movie Review 4984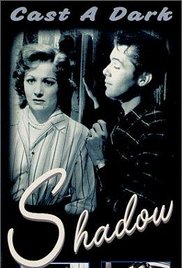 Director Lewis Gilbert's 1955 British thriller stars Dirk Bogarde, Margaret Lockwood, and Kay Walsh. With John Cresswell's screenplay based on the play Murder Mistaken by Janet Green, this is a stagey and creaky but still amusing and entertaining Fifties black and white thriller, particularly for fans of the stars.
Bogarde stars in his The Blue Lamp-style bad boy persona as Edward 'Teddy' Bare, who is planning to bump off wife number two, wealthy blowsy ex-barmaid Freda Jeffries (Lockwood), in favour of a new, rich paramour, Charlotte Young (Kay Walsh), after he has already seen off his first wife Monica 'Monnie' (Mona Washbourne) when she rumbled him and tried to change her will.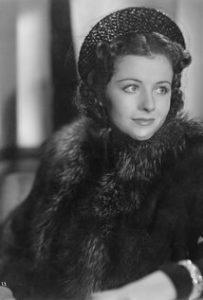 Edward has a flash 1955 Sunbeam Mark III convertible and, in an original touch, has a thing for muscle boys and is seen at a seaside cafe reading the 14 April 1955 issue of the Health & Strength magazine.
The casting and their acting is the making of this enjoyable piece. Lockwood is particularly effective in her star character part, but her star had faded, and it didn't lead to any more cinema work for her. She appeared in only one more feature many years later, The Slipper and the Rose (1976).
Also in the cast are Kathleen Harrison, Robert Flemyng, Walter Hudd, Philip Stainton, Lita Roza, Myrtle Reed.
© Derek Winnert 2017 Classic Movie Review 4994
Check out more reviews on http://derekwinnert.com