Bulldog Drummond **** (1929, Ronald Colman, Joan Bennett, Claud Allister, Lilyan Tashman, Montague Love, Lawrence Grant, Wilson Benge) – Classic Movie Review 5360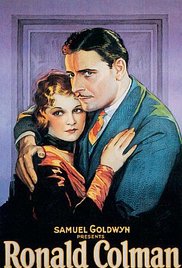 Writer Herman C McNeile (Sapper)'s British ex-army officer adventurer Captain Hugh Bulldog Drummond first appeared in a couple of silent movies – Bulldog Drummond (1922) with Carlyle Blackwell and The Third Round (1925) with Jack Buchanan. But a marvellous Ronald Colman makes the part his own in director F Richard Jones's 1929 film Bulldog Drummond, with Claud Allister as his friend Algy Longworth.
It is therefore the first Bulldog Drummond movie with sound as well as Colman's first talkie.
Joan Bennett plays Phyllis Benton, who requests Colman's Drummond help in freeing her wealthy uncle (Charles Sellon) from a nursing home, where she believes he is being held captive while the bad guys try to extort his fortune.
Some allowances have to be made for the great age of this beautifully produced, venerable black and white vintage mystery thriller movie made at the dawn of sound, but it is still excellent.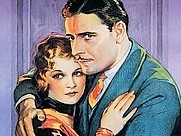 Colman is ideally cast and first rate, and was Oscar nominated. He returned to the part in 1934's Bulldog Drummond Strikes Back. Allister returned as Algy Longworth in Republic's low-budget British effort Bulldog Drummond at Bay (1937) with John Lodge. William Cameron Menzies was also Oscar nominated for Best Art Direction.
Also in the cast are Lilyan Tashman, Montague Love, Lawrence Grant, Wilson Benge, Adolph Milar, Tetsu Komai, Donald Novis, Tom Ricketts and Gertrude Short.
Wallace Smith and Sydney Howard's screenplay is based on the story by Sapper and the play by H C McNeile and Gerald Du Maurier.
Samuel Goldwyn paid $100,000 for the screen rights, nearly a fifth of the entire budget of $550,000.
After Ralph Richardson and Jack Hulbert tried the role in Britain, Paramount started a short American series in 1937 with Ray Milland, who was replaced after one film by John Howard. Then Ron Randell and Tom Conway tried the character for two films each in 1947-48, followed by Walter Pidgeon in 1951 (Calling Bulldog Drummond).
A two-picture revival in 1967-69 with Richard Johnson was only a minor a success: Deadlier Than the Male (1967) and Some Girls Do (1969).
Colman won an Oscar for A Double Life (1947), and he was also nominated for Random Harvest (1942) and for Condemned! (1929) in the same year as for Bulldog Drummond (1929).
© Derek Winnert 2016 Classic Movie Review 5360
Check out more reviews on http://derekwinnert.com