Brubaker *** (1980, Robert Redford, Yaphet Kotto, Jane Alexander, Murray Hamilton, David Keith, Morgan Freeman, Tim McIntire, M Emmet Walsh, Wilford Brimley, Matt Clark, Albert Salmi) – Classic Movie Review 4009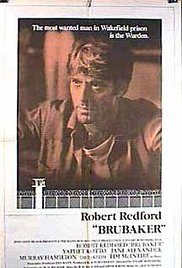 Director Stuart Rosenberg's liberal-minded 1980 real-life thriller vehicle for Robert Redford is a well-meaning, sincerely done but sombre, unexciting and vaguely depressing prison movie. It is good but it is not Cool Hand Luke.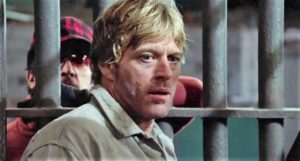 Redford battles miscasting as newly arrived, earnest, liberal-minded prison warden Henry Brubaker, who attempts to reform a corrupt and violent real-life Southern American prison. He feeds the prisoners properly, gets his assistant Lillian Gray (Jane Alexander) to stop the use of cons for slave labour, and eats with the prisoners, all incurring the wrath of the nasty jail boss John Deach (Murray Hamilton). But, of course, the reforms work, and his cynical trustee Dickie Coombes (Yaphet Kotto) is won over.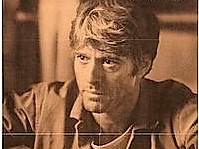 Screen-writer W D Richter finds nothing new or exciting to say about this well-worn theme in an honourable Oscar-nominated screenplay, but the movie is very well made by Rosenberg and very strongly cast, with memorable supporting players.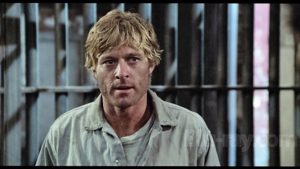 Tough and tough-going stuff, it ends up as one of the kind of good-intentioned but distressing movies that powerful stars in their prime make to please themselves perhaps more than the public.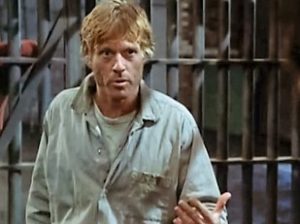 Also in the cast are David Keith, Morgan Freeman, Tim McIntire, M Emmet Walsh, Albert Salmi, Matt Clark, Wilford Brimley, Everett McGill and Richard Ward.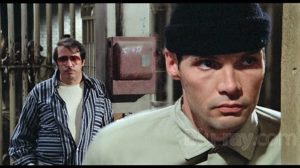 The story by Richter and Arthur Ross is is a fictionalized version of the real-life story, suggested by the 1969 book Accomplices to the Crime: The Arkansas Prison Scandal by Thomas O Murton and Joe Hyams, detailing Murton's uncovering of the 1967 prison scandal.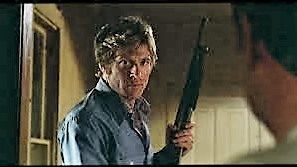 It was nominated for Best Original Screenplay at the 1981 Academy Awards.
Replacing Bob Rafelson, it is Rosenberg's second prison film after directing Cool Hand Luke in 1967.
Exteriors were shot at the then-recently closed Junction City Prison, central Ohio.
© Derek Winnert 2016 Classic Movie Review 4009
Check out more reviews on http://derekwinnert.com