BrOTHERHOOD *** (2016, Noel Clarke, Olivia Chenery, Nick Nevern, Arnold Oceng, Jason Maza) – Movie Review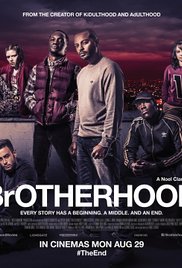 Writer-director-star Noel Clarke completes his 'Hood trilogy with BrOTHERHOOD, which has his hero Sam Peel (Clarke) facing up to the problems of his new grown-up world in which he has settled down with a girlfriend (Olivia Chenery) and kids. But when his brother is shot, Sam has to look to old friends to help him survive new dangers.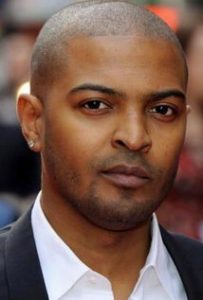 BrOTHERHOOD has a few wobbles but it is generally very strong, flavoursome and entertaining, with a lively soundtrack, stylish camera-work, and gritty action. The intense star Clarke and Arnold Oceng as his comedy buddy Henry are both very good, though Jason Maza is a bit ripe and dodgy as the villain Daley, playing it in a naturalistic film like he's a Bond villain.
A must see for fans of Kidulthood (2006) then Adulthood (2008), BrOTHERHOOD is a fitting successor and powerful conclusion to the now epic saga.
© Derek Winnert 2016 Movie Review
Check out more reviews on http://derekwinnert.com