Broken Arrow **** (1950, James Stewart, Jeff Chandler, Debra Paget) – Classic Movie Review 5076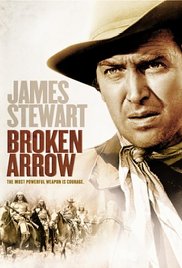 Director Delmer Daves's 1950 classic stars James Stewart as disillusioned white American Tom Jeffords, who makes peace with Apache chief Cochise (Best Supporting Actor Oscar-nominee Jeff Chandler), in a first-rate Fifties new man Western, much in the vein of the later Dances with Wolves (1990).
Warm, liberal and beautifully crafted, with infrequent but rousing action sequences, 20th Century Fox's distinguished movie has a perspective notably different from the anti-Native American Westerns then being regularly produced by Hollywood.
It is only a shame that none of the three Oscar nominations turned into wins, and a pity about Chandler's uncomfortable casting as Cochise, even if he is on Oscar nominated form.
It is followed by The Battle at Apache Pass (1952) and Taza, Son of Cochise (1954), both also with Chandler as Cochise.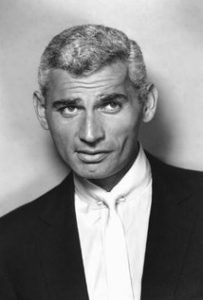 Jeff Chandler (aka Ira Grossel) often starred in Westerns, but it seems odd now that he was usually cast as a Native American Indian. He was born on 15 December 1918, Brooklyn, New York, a liberal Democrat and proud of his Jewish heritage as a committed Zionist activist. He recalled: 'For a man to be a hit on the screen, he has to take his shirt off.' He died, aged 42, from blood poisoning after an operation for a slipped disc.
Esther Williams, his former lover, claimed in her 1999 biography that the 6′ 4″ Chandler was a cross-dresser: 'Jeff, you're too big for polka dots.'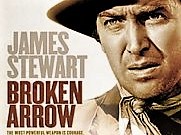 The film's original screenplay credit to Michael Blankfort was a blacklist pseudonym for Un-American Activities Committee witch-hunt victim Albert Maltz, who bases his screenplay on the novel Blood Brother by Elliott Arnold. Albert Maltz is now known as the 1951 Oscar nominee for Best Screenplay. Ernest Palmer is the Oscar nominee for Best Cinematography, Color.
Also in the cast are Debra Paget, Basil Ruysdael, Will Geer, Arthur Hunnicutt, Jay Silverheels, Joyce MacKenzie, Raymond Bramley, Jack Lee, Argentina Brunetti, Robert Adler, Trevor Bardette, Chris Willow Bird, Harry Carter, Iron Eyes Cody, J W Cody, Aubrey Lee Dale, John Doucette, Robert Foster Dover, Nacho Galindo, Robert Griffin, Mickey Kuhn, John Marston, Edwin Rand, Charles Soldani, Richard Van Opel, John War Eagle, Billy Wilkerson and Bud Wolfe.
© Derek Winnert 2017 Classic Movie Review 5076
Check out more reviews on http://derekwinnert.com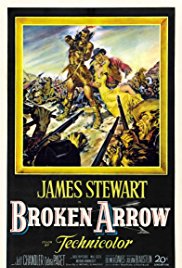 [contact-form][contact-field label='Name' type='name' required='1'/][contact-field label='Email' type='email' required='1'/][contact-field label='Website' type='url'/][contact-field label='Comment' type='textarea' required='1'/][/contact-form]