Bride & Prejudice **** (2004, Aishwarya Rai, Martin Henderson, Nadira Babbar, Anupam Kher, Naveen Andrews) – Classic Movie Review 4217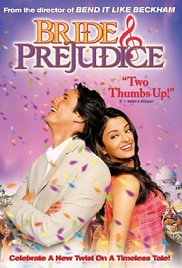 Hooray for Bollywood! Bend It Like Beckham and Angus, Thongs director Gurinder Chadha turns her sweet and sassy eye on Jane Austen's Pride and Prejudice for a glorious 2004 Bollywood take on the tale.
As the proud Indian heroine Lalita Bakshi, the gorgeous Aishwarya Rai (the 1994 Miss World) will melt all hearts, just as she does that of the prejudiced Mr Darcy (Martin Henderson). Lalita's mother Mrs Bakshi is seeking suitable husbands for her four unmarried daughters, when rich single gentlemen Darcy and Balraj (Naveen Andrews) come to visit.
Camp as a row of tents, the movie is absolutely fabulous and the effervescent musical numbers send a tingle down the back of the neck.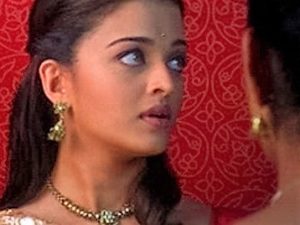 Rai put on 20lb for the role to look real.
Gurinder Chadha directs and writes the screenplay with Paul Mayeda Berges.
Also in the cast are Nadira Babbar, Anupam Kher, Namrata Shirodkar, Daniel Gillies, Indira Varma, Sonali Kulkarni and Nitin Ganatra.
© Derek Winnert 2016 Classic Movie Review 4217
Check out more reviews on http://derekwinnert