Bram Stoker's Dracula **** (1992, Gary Oldman, Keanu Reeves) – Classic Movie Review 244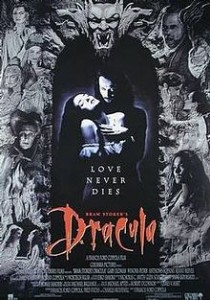 Francis Coppola's beautifully produced 1992 version of Bram Stoker's Dracula novel is luxurious, sensual and richly enjoyable, though it has many faults and maybe we expected a greater movie from this greatest of all directors. It was a healthy success, taking $215million worldwide, and won three technical Oscars for Best Costume Design, Makeup and Sound Effects Editing.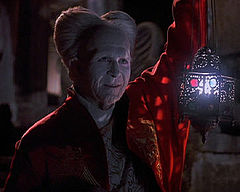 Cast for his youth box-office appeal, Keanu Reeves stars as a young 19th-century lawyer, Jonathan Harker, who is sent to a creepy small town in Eastern Europe. Gary Oldman stars as the Transylvanian Prince Vlad (Dracula), who may be very stylish looking but is unfortunately a vampire.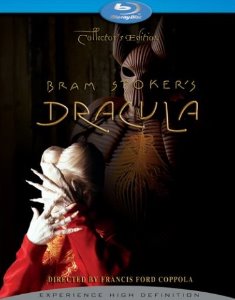 Very soon he captures and imprisons the curious Harker in his castle. Seeing a photo of Harker's beautiful fiancée Mina (Winona Ryder), Dracula believes she's the reincarnation of Elisabeta, his long-lost love of ages ago.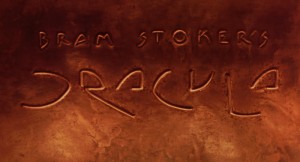 Harker fights Dracula for the love of Mina but he meets a sticky end and Dracula leaves his castle for London in search of Mina. It's up to Doctor Van Helsing (Anthony Hopkins) to take up the battle against the forces of darkness.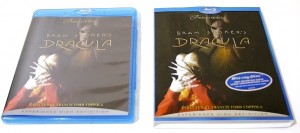 On the plus side, Oldman is electrifying as the constantly transforming count, using Bela Lugosi's accent from the 1931 classic, and Hopkins (fresh from The Silence of the Lambs) is very animated as an oddball Van Helsing. But, though the attractive Ryder and Reeves look right, they are miscast and ineffective in the admittedly boring, and boringly written, roles of the young lovers, both actors saddled with ludicrous attempts at English accents.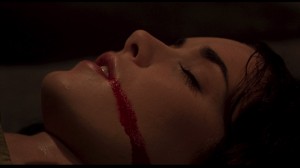 A number of good star character actors reliably help flesh things out on the sidelines: Richard E Grant (Dr Seward), Cary Elwes (Lord Holmwood), Tom Waits (an excellent Renfield), Sadie Frost (Lucy), Monica Bellucci (one of the three brides of Dracula) and Billy Campbell (Quincey).
The movie looks a gorgeous treat and successfully pulls off the idea of making referential salutes to both films of Nosferatu and to the horror movies of old Hollywood in the obvious, old-fashioned sets and old-style process work. It's a splendidly serious, heavyweight work, as you expect from Coppola but there are flashes of humour that speed it over some of its problems, longueurs and its feeling of being over-long (at 128 minutes).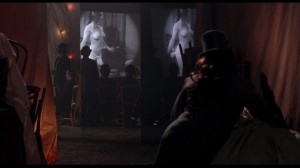 As usual, Coppola has surrounded himself with the finest craftsmen as collaborators. Everything goes perfectly and runs smoothly on the technical front thanks to Michael Ballhaus's dark-toned cinematography, beautiful Oscar-winning costumes by Eiko Ishioka, brilliant Oscar-winning makeup (Gregg Cannom, Michele Burke, Matthew W Mungle), lovely art direction/set decoration by Thomas E Sanders and Garrett Lewis and very capable, intriguingly old-style, non-digital effects by Roman Coppola (the director's son).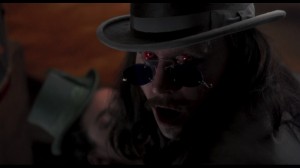 But Francis Coppola never turns the much-filmed material into enough of an idiosyncratic personal project nor the movie totally faithful to Bram Stoker that's promised in the title. It may be 'closely based' on Stoker but it's certainly not Bram Stoker's Dracula. Several elements of the film come from various previous movie versions of Dracula, and not the novel at all. And so, frustratingly, we still await a filming of Bram Stoker's Dracula. Is nobody going to take up the challenge?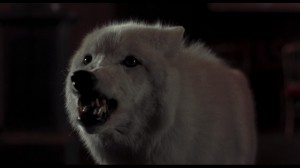 Even if you could take issue with lots of the decisions, some of the dialogue and occasional lack of hold over the narrative, James V Hart's screenplay (started back in 1977 with David Lean in mind) may not be inspired but it is more than serviceable enough, though.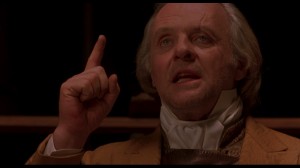 Despite its faults, it's still an essential part of everyone's vampire collection, requiring and repaying regular viewing, and way better than its counterpart, Frankenstein, which Coppola apparently passed on.
Roger Ebert: 'I enjoyed the movie simply for the way it looked and felt.'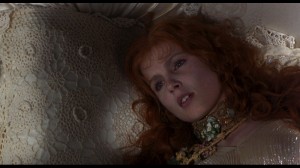 Ryder starred after she dropped out of her role in The Godfather Part III to be replaced by Coppola's daughter Sofia. It was Ryder who brought the project to Coppola.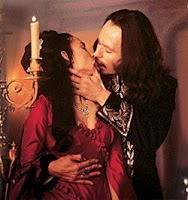 The original print ran 25 minutes longer but was cut after test audiences surprisingly asked for less gore. The deleted footage can be seen on the DVD 2007 Collector's Edition.
http://derekwinnert.com/dracula-1931-classic-film-review-88/
http://derekwinnert.com/dracula-1958-classic-film-review-90/
© Derek Winnert 2013 Classic Movie Review 244 derekwinnert.com
Link to Derek Winnert's home page for more film reviews: http://derekwinnert.com/