Born To Be Blue ***½ (2015, Ethan Hawke, Carmen Ejogo, Callum Rennie, Stephen McHattie) – Movie Review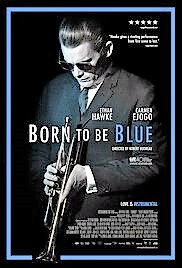 A portrait in wrecked, crumpled charm, Ethan Hawke gives a strong and powerful performance as trumpeter Chet Baker in writer-director Robert Budreau's 2015 story of the tormented heroin-addicted jazz legend's musical comeback in the late Sixties. It starts in the Fifties, with Baker starring in a abortive film about himself.
The drama is affecting, the period atmosphere is evocative and the music is powerful in this good, honest-feeling, basically truthful biopic movie that doesn't skip the downsides and dark sides of the legend, while, through freshness and good dialogue writing, avoiding the usual 'troubled genius' clichés. Baker is a great trumpeter but one big fat messed-up human being, insecure and hopelessly addicted: 'I love to get high, it makes me happy.' It's the trade-off for his playing genius.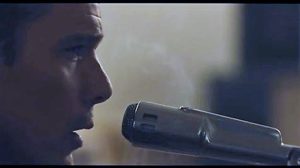 When he makes his comeback, he can't be clean. When high, 'I can get in every note.' This, of course, pushes away the only two people who care for him – his film co-star, the enigmatic Jane (Carmen Ejogo), with whom he starts an inevitably doomed romance, and his exasperated manager (Callum Rennie). Ejogo and Rennie are both excellent, and Stephen McHattie is outstanding in support as Bake's Dad.
A bitter-sweet experience, it is not only very sad but also really quite moving.
© Derek Winnert 2016 Movie Review
Check out more reviews on http://derekwinnert