Book of Shadows: Blair Witch 2 *** (2000, Jeffrey Donovan, Eric Leerhsen, Kim Director, Tristine Skyler, Stephen Barker Turner, Kurt Loder, Chuck Scarborough) – Classic Movie Review 4089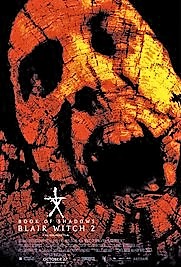 Oh shock! Oh horror! The witch is back in the inevitable sequel to 1999's smash hit chiller The Blair Witch Project in co-writer/ director Joe Berlinger's 2000 horror movie. And so, like lambs to the slaughter, another group of American idiots goes down to the woods again, and they're sure of a big surprise.
This time there is a small group of college student unhappy campers, who arrive in Burkittsville, Maryland, after seeing The Blair Witch Project. A greedy lowlife numskull named Jeffrey Patterson (Jeffrey Donovan) starts a Blair Witch tour of Maryland's Black Hills, which shows patrons various locations from the original film. The students decide to take the tour, and wind up in Rustin Parr's house when Patterson guides his little party of weirdos to the place where three people died in The Blair Witch Project. In the night, they lose five hours of their memories and, of course, something wicked this way comes.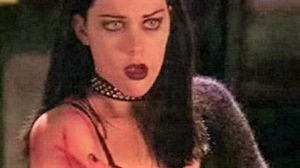 Every hit film has its sequel. But the question is: more of the same or different? Blair Witch 2 takes the risky route of deciding that innovation is better. So it replaces the original's grungy, 'shaky-cam' video diary look and amateurish acting with a decent budget, professional film-making and creditable performances.
The result is a pleasurable, haunting chiller with an eerie atmosphere and plenty of old-style horror shock devices. Okay, the plot is hard to swallow and offers at least three conflicting interpretations. But the movie is consistently lively, pacy and never lets up its grip.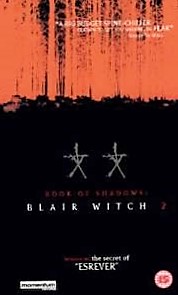 Also in the cast are Eric Leerhsen, Kim Director, Tristine Skyler, Stephen Barker Turner, Kurt Loder, Pete Burris, Chuck Scarborough and Lanny Flaherty as Sheriff Cravens.
Alas it flopped: costing $15 million, it took only $26 million in the US (plus £1 million in the UK), whereas the original cost $22,000 and earned $240.5 million worldwide, including £15 million in UK cinemas.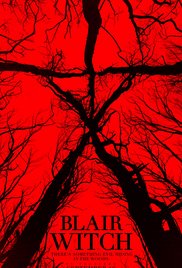 Lionsgate announced on 27 July 2016 that Blair Witch (previously titled The Woods), the second sequel to The Blair Witch Project, will be released in UK cinemas on 15 September 15 2016.
© Derek Winnert 2016 Classic Movie Review 4089
Check out more reviews on http://derekwinnert