Blue Sky **** (1994, Jessica Lange, Tommy Lee Jones, Amy Locane, Powers Boothe, Carrie Snodgress, Chris O'Donnell) – Classic Movie Review 1475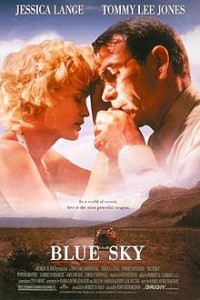 Blue Sky is a splendid final memorial to the late great British director Tony Richardson, who started his movie career filming Look Back in Anger (1959) and A Taste of Honey (1961) and won the Academy Award for Best Director for Tom Jones in 1964. It was his last film, made while he was ill in 1991, but only released eventually in 1994 because of the bankruptcy of its film studio, Orion Pictures, three years after the bisexual director died of AIDS-related causes at the age of 63 in November 1991.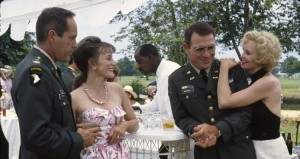 Deservedly, this engrossing film for thoughtful grown-ups gained great critical praise and its star Jessica Lange won a much-merited 1994 Best Actress Oscar, along with the Golden Globe Award, the Los Angeles Film Critics Association award and the Sant Jordi de Cine award for Best Actress. Lange is ideally cast and wonderful in her role.
In a loyal support performance to Lange, Tommy Lee Jones also stars as Major Hank Marshall, who is a straitlaced US Army engineer and nuclear science expert, assigned to help America conduct weapons testing. He is having marital problems with his voluptuous, volatile wife Carly (Lange) through the pressures of his work as a nuclear engineer, his conflict with the Army as an outspoken opponent of atmospheric testing, and her conduct of sexual intrigue and mental illness.
Their move in the early 1960s from Hawaii to an isolated base in Alabama alarms the couple's oldest daughter Alex (Amy Locane) and prompts Carly into having an affair with the base's commander, Vince Johnson (Powers Boothe).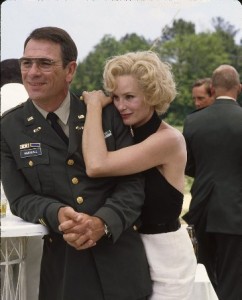 Rama Laurie Stagner adapts her own story, with assistance from Arlene Sarner and Jerry Leichtling. The film also stars Carrie Snodgress and Chris O'Donnell (just 20 at the time of filming), with Mitchell Ryan, Dale Dye, Tim Scott and Annie Ross also in the cast. The original music score is composed by Jack Nitzsche.
Tony Richardson was married to Vanessa Redgrave in the 60s and is the father of Joely Richardson, who was born on 9 January 1965 in London, and Natasha Richardson, who was born on 11 May 1963 in London and died after a skiing accident on 18 March 2009 in New York City.
© Derek Winnert 2014 Classic Movie Review 1475
Check out more reviews on http://derekwinnert.com/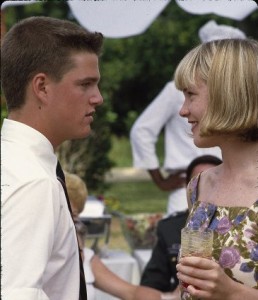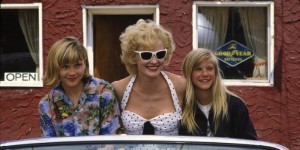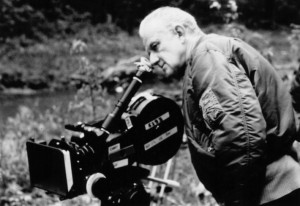 Tony Richardson was married to Vanessa Redgrave in the 60s and is the father of Joely and Natasha Richardson.