Blue Collar **** (1978, Richard Pryor, Harvey Keitel, Yaphet Kotto, Ed Begley Jnr, Cliff De Young) – Classic Movie Review 4150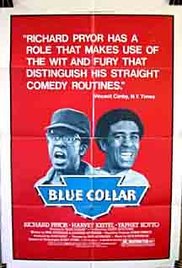 Co-writer/director Paul Schrader shoots from the hip in his directing début – a hard-hitting piece about a trio of car plant labourers in a Detroit auto factory – Zeke (Richard Pryor), Jerry (Harvey Keitel) and Smokey (Yaphet Kotto) – who find themselves up against the local union as well as the management when they get the idea to rob the union's bureau safe.
They steal $600 of the union's funds (which the union boss estimates at $10,000) but also a notebook proving illegal loans. Should they expose the corruption or try to capitalise on it by blackmail? When the going gets tough, Keitel's Jerry looks to FBI agent John Burrows (Cliff De Young) to survive.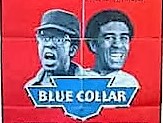 Hooray for this thoughtful, racy, tough-toned crime drama, which, with the help of great performances from an ideal cast, sustains its level of excitement and tension throughout. Schrader recalls: 'I followed the Don Siegel maxim of taking the plots from three movies and putting them into one.'
Also in the cast are Ed Begley Jnr, Harry Bellaver, George Memmoli, Lucy Saroyan, Lane Smith, Borah Silver, Chip Fields and Harry Northhup. Paul Schrader's screenplay is co-written by Leonard Schrader, working partly from source material by Sydney A. Glass.
© Derek Winnert 2016 Classic Movie Review 4150
Check out more reviews on http://derekwinnert