Blow *** (2001, Johnny Depp, Penélope Cruz, Ray Liotta, Rachel Griffiths, Franka Potente, Paul Reubens) – Classic Film Review 1193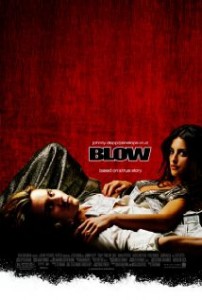 Johnny Depp invariably boldly goes where few other stars would dream of, and usually it pays off handsomely. But this time back in 2001 he comes a bit of a cropper in this supposedly true, fact-based thriller biopic in which he plays a real-life Seventies big-time drug-dealer called George Jung.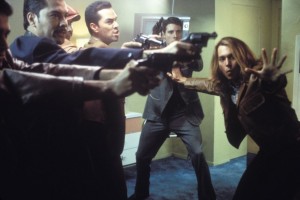 Between well-deserved long stretches in jail, Jung controls the distribution of Colombian cocaine in the US. Understandably it isn't long before Jung falls out with his parents (Ray Liotta and Rachel Griffiths) and his very tough wife (Penélope Cruz).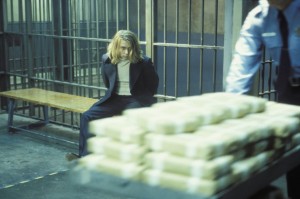 This is a commendably ambitious film, made with considerably style and flair and graced with strong performances, especially from Depp and Liotta, and a tasty flavour of the trashy side of the Seventies.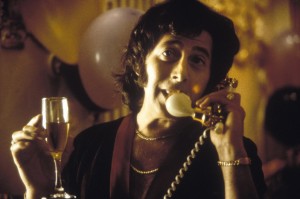 But, with Paul (Pee-Wee) Reubens going over the top as Jung's gay dealer friend and a rambling, cliché-ridden story, mostly Blow just sucks quite a lot of the time. The weaknesses mostly lie in the screenplay by David McKenna and Nick Cassavetes, based on a book by Bruce Porter.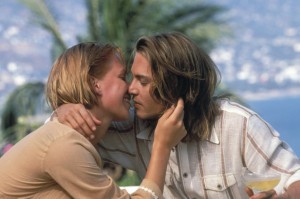 Franka Potente, Cliff Curtis, Jordi Mollà, Miguel Sandoval, Ethan Suplee, Kevin Gage, Max Perlich and Jesse James co-star.
The last film of director Ted Demme, who died of heart failure aged 39 in Santa Monica: he has a cameo as George Jung's attorney, California, while playing a celebrity game of basketball.
© Derek Winnert 2014 Classic Film Review 1193
Link to Derek Winnert's home page for more film reviews: http://derekwinnert.com/