Blood Simple ***** (1984, John Getz, Frances McDormand, Dan Hedaya, M Emmet Walsh) – Classic Movie Review 289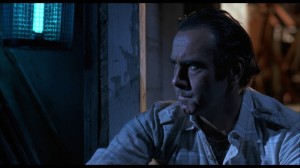 The Coen brothers Joel and Ethan made their film debut in 1984 with this astonishing, thrillingly realised neo-film-noir thriller. Packed with quirky atmosphere, jet-black humour and edge-of-seat tension, it's a real eye-opener.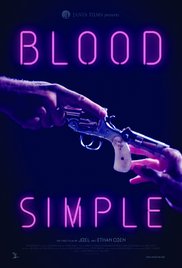 Dan Hedaya stars as Julian Marty, a rich and jealous Texas bar-owning husband, who hires a repellent private investigator (M Emmet Walsh in a deliciously sweaty and odious turn) to spy on then kill his faithless wife Abby (Frances McDormand) and her boyfriend Ray (John Getz), one of his bartenders.
Marty gets out of town to provide himself with an alibi. Everything seems simple. But the duplicitous detective has another plan in mind…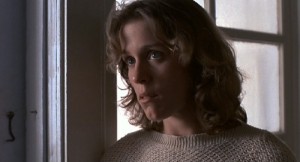 The young film-makers could already show they are masters at providing memorable characters, delivering striking images, building tension, peppering a serious story with wild black comedy and developing an atmosphere of evil. It keeps the faith with the old-style B-movie thriller while being a new-style A-movie artwork. Stylised though it is, it's still nail-bitingly involving. Blood-curdling and dazzling to look at, it never loosens its terrifying grip.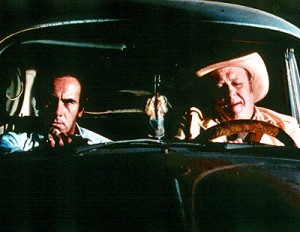 Barry Sonnenfeld's cinematography and Carter Burwell's score are both brilliant adornments to the Coens' work here. All the acting is spot on, with Walsh outstanding in a total tour-de-force, the young McDormand striking and impressive, Getz strong and Hedaya giving a ferociously good turn.
Blood Simple is inspired, heartless, dark, dark stuff, anticipating the Coens' Fargo (1996).
Also in the cast are Samm-Art Williams, Peter Lind Hayes, Deborah Neumann, Raquel Gavia and Van Brooks.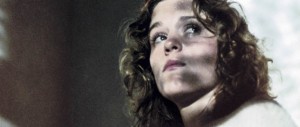 The Coens showed potential investors a two-minute trailer of the film they planned to make, raising $750,000 in a little over a year, enough to begin production of the low-budget ($1.5 million) film. On completion, they brought it to LA and showed it to the major studios, who all turned it down. It was shown at the 1984 New York Film Festival, then at the Toronto Film Festival, where a deal was made with Circle Films to distribute in the US.
The 1998 restored Director's Cut runs three minutes shorter than the original, at 96 minutes, with new sound plus scene and dialogue trims.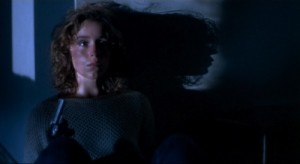 On initial release, there were two quotes before the opening credits. One was from Dashiell Hammett explaining what Blood Simple meant. This comes from his novel Red Harvest, in which the term describes the addled, fearful mindset people are in after a prolonged immersion in violent situations. The second was from Alfred Hitchcock about how difficult it really would be to kill a man.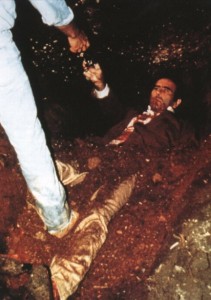 Walsh's character, written for him, is named Loren Visser in the screenplay but never named in the film (his cigarette lighter has Loren written on it). He's listed as Private Investigator in the credits.
Joel married McDormand that year, 1984.
© Derek Winnert 2013 Classic Movie Review 289
Check out more reviews on http://derekwinnert.com/