Blood Father ** (2016, Mel Gibson, Erin Moriarty, Diego Luna, Michael Parks, Dale Dickey, William H Macy, Miguel Sandoval, Richard Cabral) – Movie Review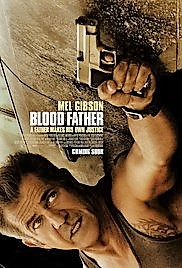 Mel Gibson hits the Liam Neeson 'protect a daughter' Taken trail as ex-con Link, who reunites with his estranged wayward 17-year old daughter Lydia (Erin Moriarty) to protect her from Jonah (Diego Luna) and his drug dealers who are trying to kill her.
Michael Parks and Dale Dickey overplay their hands exuberantly as greedy sleazeballs Preacher and Cherise, and William H Macy underplays wanly as Link's neighbour buddy Kirby. Also in the cast are Miguel Sandoval as Arturo Rios, Richard Cabral as Joker, Daniel Moncada as Choop, Ryan Dorsey as Shamrock and Raoul Trujillo as The Cleaner.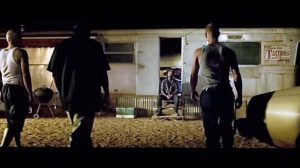 None of the good cast is seen at anywhere near their best form. Look at Macy, normally a guarantee of something classy, and he can't make anything of his role. Now Gibson has gone this craggy he looks the part of a badass guy, and is a good fit for his part, performing the action well.
B-movie action thrillers don't come more basic than this. The movie lacks style and credibility, but it has energy, and it is fast moving and short at under 90 minutes. And, with its brutal violence and strong language, it has some fair entertainment value to satisfy undemanding action fans. There's robust direction from Jean-François Richet, the maker of Assault on Precinct 13 (2005).
© Derek Winnert 2016 Movie Review
Check out more reviews on http://derekwinnert.com