Blended ** (2014, Adam Sandler, Drew Barrymore) – Movie Review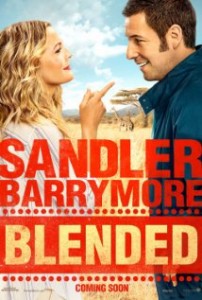 Widowed Adam Sandler and separated Drew Barrymore hate each other on a bad blind date in Hooters, but agree on one thing – they never want to see each other again. Yet somehow they find themselves stuck together in the same suite at an African safari vacation resort for families. There contempt melts and their love grows, while their respective kids start to get on famously and blossom.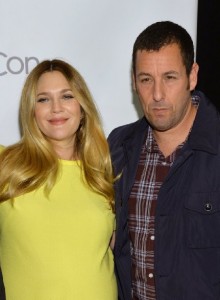 Re-teaming Sandler and Barrymore is a good idea, as they've shared excellent chemistry in the past with The Wedding Singer (1998) and 50 First Dates (2004). But here they seem off form, particularly Sandler who looks tired and weary, and doesn't really spark up much at all. Barrymore is game for it, and does most of the film's hard work. But it's a thankless task.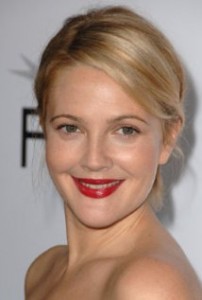 The film rambles on interminably and repetitively to two hours. Around 90 minutes is about right for this kind of material. With half an hour of the dross cut, they'd have a passable brain-in-neutral romcom. As it is, no one seems to know the good gags from the bad ones, so director Frank Coraci keeps them all in.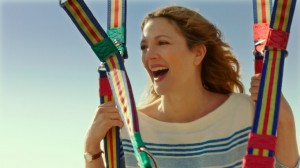 Ivan Menchell and Clare Sera's screenplay has good, promising situations and funny lines but it needed a lot more work before they embarked on shooting it. It's generally mild, friendly stuff but there's quite a lot of crude and sexual content, and language, which gives it a bit of edge.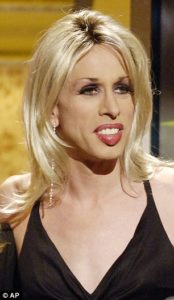 There's a small role as Georgina for Alexis Arquette (1969–2016), who was also in The Wedding Singer (1998).
http://derekwinnert.com/50-first-dates-classic-film-review-641/
http://derekwinnert.com/the-wedding-singer-classic-film-review-643/
© Derek Winnert 2014 Movie Review
Link to Derek Winnert's home page for more film reviews: http://derekwinnert.com/