Black Swan **** (2010, Natalie Portman, Mila Kunis, Vincent Cassel, Barbara Hershey, Winona Ryder) – Classic Movie Review 3973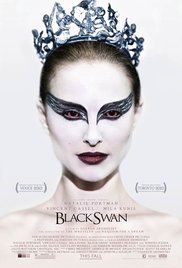 On-fire Natalie Portman won the Academy Award and Golden Globe Best Actress as Best Actress for her startling performance in director Darren Aronofsky's 2010 thriller. Both the performance and the film are an impressive tour-de-force.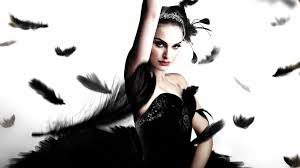 Portman enjoys her finest acting hour so far as Nina, a New York City ballerina, spurred on by a deranged and pushy mother (Barbara Hershey), who's given a chance by the tough and bitchy artistic director (Vincent Cassel) to replace prima ballerina (Winona Ryder) for their new season's opening production of Tchaikovsky's Swan Lake. Portman finds she has a rival in ambitious, sexy new dancer Lily (Mila Kunis), whom Cassel admires and wants to promote. But the girls' initial bitter rivalry turns into a twisted friendship…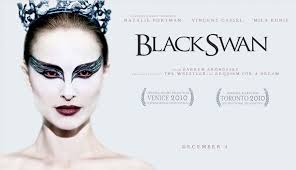 The screenplay by Andres Heinz (also story), Mark Heyman and John J McLaughlin plays an eerie, intelligent and oddly compelling riff on the theme of Tchaikovsky's ballet. Portman can effortlessly shine with innocent and graceful dancing of the White Swan, while she finds she has to get dangerously in touch with her dark side to play the Black Swan.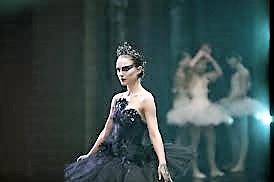 Beautifully shot by director of photography Matthew Libatique, the glossily noirish movie looks gorgeous. But, with the script's strong, acrid flavour, it is definitely a rare, possibly acquired taste. Both captivating, Portman and Kunis tackle their big acting and dancing schleps with a huge will and great success. Hershey is suitably scary and Cassel does what he can with a one-note role, though Ryder is wasted in a blink-or-you'll-miss-it appearance.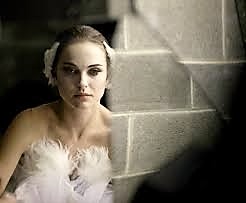 Perhaps the best thing about this extremely well-made, utterly confident film from the director of The Wrestler is that it is a bit of an unclassifiable one-off – neither a psychological thriller, a dance drama, an erotic tale nor a backstage soap, but actually all four.
Aronofsky is also the director of Pi, Requiem for a Dream and The Wrestler.
© Derek Winnert 2016 Classic Movie Review 3973
Check out more reviews on http://derekwinnert.com