Black Rock – Film Review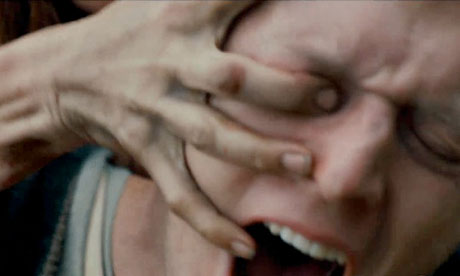 Friends since childhood Abby, Lou and Sarah decide to put aside their adult differences for a weekend holiday to remote and apparently deserted Black Rock island. Big mistake! Bad men there. They meet three war vet local hunters and get into deep trouble. Usual cat-and-mouse horror movie stuff follows. None of it very exciting or very well done.
The film starts briskly and competently, boding well, then but gradually gets bogged down in deep water. It soon seems bankrupt of new ideas, then of any ideas at all, and struggles to fill its 80-minute running time. When it becomes nasty, you just want to head for the exit.
Katie Aselton, Lake Bell and Kate Bosworth give very competent performances. Aselton also directs, not quite so competently, but effectively using Maine locations. The failure here is not entirely her fault as director, it's that of the script. She wrote the story and her husband, the actor Mark Duplass, wrote the screenplay. Alas, several more drafts were needed before filming started. The lack of incident, weak storytelling, minimal dialogue and general amateur air sink it.
(C) Derek Winnert 2013