Birth **** (2004, Nicole Kidman, Cameron Bright, Lauren Bacall, Danny Huston, Arliss Howard, Anne Heche, Peter Stormare, Ted Levine) – Classic Movie Review 4359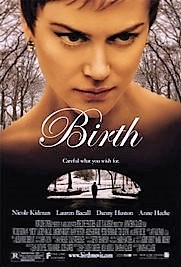 Young widow Anna (Nicole Kidman) is about to marry her fiancé Joseph (Danny Huston), 10 years after her first husband Sean (Michael Desautels) died of a heart attack. A ten-year-old boy turns up in her swanky New York apartment, claiming to be the reincarnation of hubby…
With its brilliant starting point and totally unpredictable plotline, this clever, classy, captivating 2004 film from Jonathan Glazer, the Brit director of Sexy Beast and Under the Skin, is dazzlingly unsettling and haunting.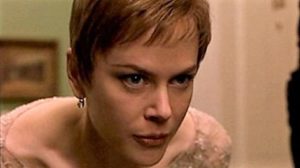 Like a woman possessed, Kidman commands the screen, Lauren Bacall adds acid as her cynical, old mother Eleanor and young Cameron Bright shines like a little star as the boy who says he is young Sean.
It is written by Glazer, Jean-Claude Carrière and Milo Addica.
Also in the cast are Arliss Howard, Anne Heche, Peter Stormare, Ted Levine and Cara Seymour.
Cameron Bright (real name Cameron Crigger) was filming Birth one month after completing Godsend (2004).
© Derek Winnert 2016 Classic Movie Review 4359
Check out more reviews on http://derekwinnert.com