Big ***** (1989, Tom Hanks, John Heard, Jared Rushton, Robert Loggia, David Moscow, Mercedes Ruehl, Jon Lovitz, Josh Clark, Kimberlee M Davis, Elizabeth Perkins) – Classic Movie Review 287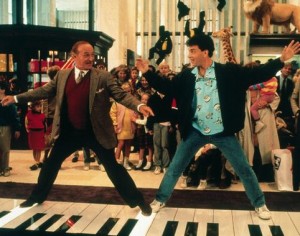 Director Penny Marshall's 1988 comedy with heart finally turned Tom Hanks overnight into a superstar aged 32. He gives a master class in what he used to do best – acting delightfully childish and being truly, warmly funny – before he became such a serious actor as he is now. Hanks made his film debut in 1980 in the traditional way with a forgotten horror thriller, He Knows You're Alone.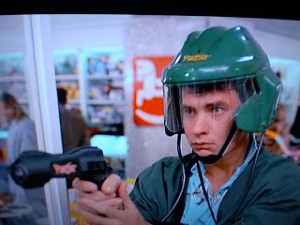 In Gary Ross and Anne Spielberg's witty, Oscar-nominated screenplay, a 12-year-old boy called Josh Baskin (David Moscow) makes a magic wish at a carnival fairground machine to be big. Hey presto, by the magic of the movies, he wakes up the next morning to find that his wish has been granted.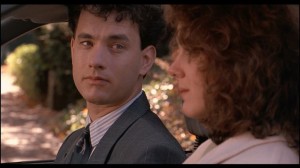 Josh (now Hanks) finds himself in an adult body, and he's now 30 But his kid clothes won't fit and his mom (Mercedes Ruehl) is pretty upset. And he is still the same little kid he was on the inside. So he has to learn how to cope with the unknown territory of the grown-up world, including getting a job, and having his first romantic encounter.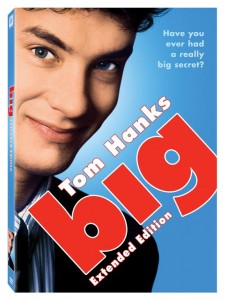 Both the film and Oscar-nominated Hanks are delightfully funny and puppy-dog appealing. Hanks is so cute it almost hurts. The movie works a treat thanks to delicious performances all round (John Heard, Jared Rushton, Robert Loggia, Jon Lovitz, Josh Clark and Kimberlee M Davis). Elizabeth Perkins is particularly pleasing in a touching turn as Josh's new girlfriend Susan.
The film company modestly advertised it as 'A wonderful new comedy'. This time both the critics and the public agreed with them. Marshall knows she's onto a good thing and directs the actors and the comedy supremely smoothly and confidently.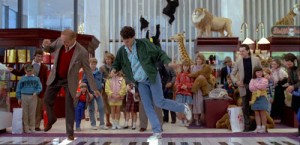 Robert Loggia plays toy company owner MacMillan, who performs a memorable dance duet on a giant foot-operated piano keyboard with Hanks in a fondly remembered highlight of the film.
This big delight of a movie is the easily pick of a crop of three body swap movies of around the same time (the others are 18 Again and Like Father Like Son).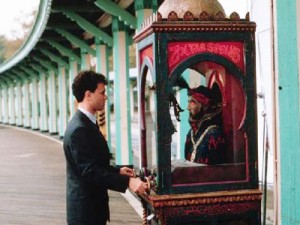 The idea was recycled again for the 2009 Zac Ephron movie 17 Again.
Hanks reunited with Marshall for the 1992 baseball comedy A League of Their Own.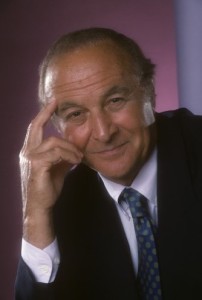 The much-loved, durable and versatile character star Robert Loggia died on December 4 2015, aged 85.
© Derek Winnert 2013 Classic Movie Review 287
Check out more reviews on http://derekwinnert.com