Beyond a Reasonable Doubt **** (1956, Dana Andrews, Joan Fontaine, Sidney Blackmer, Arthur Franz) – Classic Movie Review 3903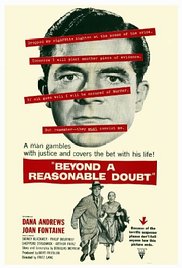 Director Fritz Lang's 1956 RKO film noir thriller stars Dana Andrews and Joan Fontaine in a story about a writer's plan to expose a corrupt district attorney and campaign for an end to capital punishment that takes an unexpected turn.
Andrews stars as writer Tom Garrett, a newspaper investigative reporter on leave to work on his second novel. With Tom suffering from writer's block, his publisher Austin Spencer (Sidney Blackmer) suggests he write a non-fiction book on capital punishment.
They believe the corrupt state District Attorney Roy Thompson (Philip Bourneuf) is manipulating juries into bringing wrongful guilty verdicts, leading innocent people to die.
So, after seeing a man's execution, Tom conspires with Spencer (Sidney Blackmer) to expose the weaknesses of the judicial system, especially how fallible circumstantial evidence can be.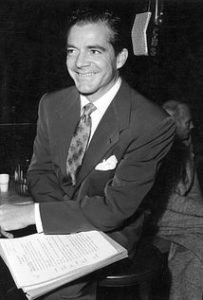 So Andrews confesses to a woman's murder that he didn't commit, telling no one about the plan. Then, when his alibi inevitably goes wrong and his future father in law Spencer is killed in a road smash, it is left to his fiancée Susan Spencer (Joan Fontaine) to try to prove his innocence.
Perhaps Douglas Morrow's story and screenplay offer an artificial plot that could only happen in the movies, with a final twist that seems very contrived. But Lang tries to convince you it could happen in real life, and explores this dark and clever tale grippingly, and gets to work on tackling a thorough workout of its eternal themes of betrayal, justice and fate.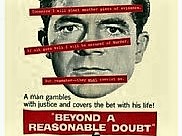 It is greatly helped by the very good, rock-solid performances, and the excellent black and white cinematography by William Snyder.
Also in the cast are Shepperd Strudwick, Arthur Franz, Edward Binns, Barbara Nichols, Robin Raymond, William F Leicester, Dan Seymour, Rusty Lane, Joyce Taylor, Carleton Young, Trudy Wroe, Joe Kirk, Charles Evans and Wendell Niles.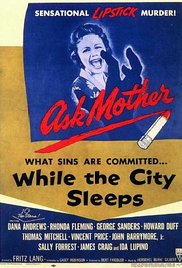 Sadly, it is Lang's last American film. Andrews had just starred in Lang's While the City Sleeps (1956).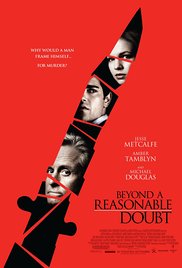 It was remade in 2009 by Peter Hyams as Beyond a Reasonable Doubt, with Jesse Metcalfe, Amber Tamblyn and Michael Douglas.
© Derek Winnert 2016 Classic Movie Review 3903
Check out more reviews on: derekwinnert.com