Below Her Mouth *** (2016, Erika Linder, Natalie Krill, Sebastian Pigott) – Movie Review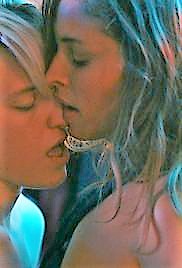 Canadian director April Mullen's 2016 romantic drama finds Erika Linder and Natalie Krill putting body and soul, but mainly body, into a raunchy, sexy lesbian girl meets straight girl drama in which a passionate weekend affair quickly escalates and becomes something much more.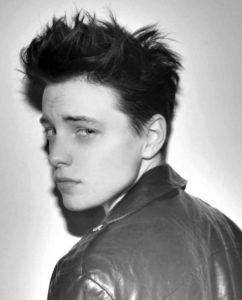 Swedish out lesbian model Linder is very striking indeed as tomboy roofer Dallas, and Krill is ideal as the pretty woman fashion editor Jasmine whom Dallas pursues relentlessly, despite Jasmine's assurances that she is engaged. Sebastian Pigott has a rotten, completely underdeveloped part as the man Jasmine is engaged to, whose weekend out of town allows his woman to play.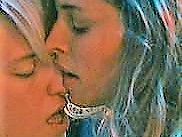 It's a shame the film-makers have (perhaps understandably) no interest in the male role, because the film is a lot weaker for it. So it never seems a fair fight between the prospective husband and the roofer for the love of Jasmine.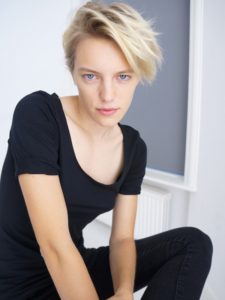 Perhaps the film's other fault is that it only develops two characters, the two women. On the other hand, as the Flare film festival programme notes, this is a film about women, by women and for women, and in that way it is excellent, giving lots of soft-porn sex scenes that are indeed sexy, and good dialogue (by Stephanie Fabrizi) for the two main actresses, plus a sweet romantic story that we know can only have one ending. That ending, when it comes, is very briskly and neatly handled, a triumph of economy that still produces the needed emotional surge, and indeed climax.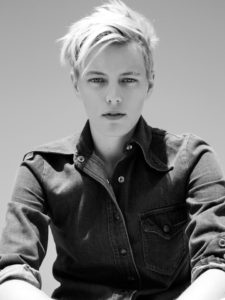 It is a powerful, strongly erotic and highly emotional little film, with a passionate immediacy and a quirky city-scape vibrancy. I wasn't terribly keen on Noia's insistent and intrusive score (it became annoiaing) but Maya Bankovic's photography and Faye Mullen's production design really capture exactly the right buzzy tone and flavour.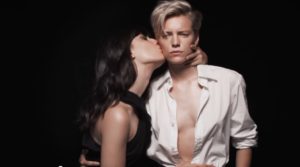 The film's main triumph, though, belongs to the seductive Linder. It is very hard to take your eyes off her, and her acting is very good and convincing in her film debut, a real promising start. Somebody should pair her up with Kristen Stewart in a movie.
© Derek Winnert 2017 Movie Review
Check out more reviews on http://derekwinnert.com