Beauty and the Dogs [Aala Kaf Ifrit] [La Belle et la Meute] **** (2017, Mariam Al Ferjani, Ghanem Zrelli) – Movie Review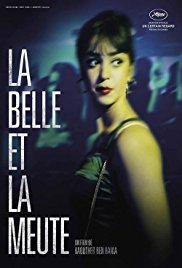 Mariam Al Ferjani stars as young Tunisian woman Mariam who puts on a revealing dress her friend has brought for her, starts dancing and meets Youssef (Ghanem Zrelli) at a Tunis a student party and leaves with him.
That's part one. In part two, the duo are running down the street together to get to a hospital after she has been raped by two policemen in the car and had her handbag, phone, money and crucially her ID stolen. She can't get back in the student dorm, which is closed at night, and Youssef wants her to be examined by a doctor, so they can file a complaint against the police.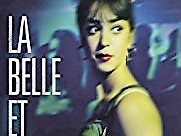 Taking us to part nine, that is just the beginning of their troubles on the ensuing long night that finds Mariam desperately battling for her rights and her dignity and for justice. Neither the hospitals nor the police stations prove much of a refuge, as the doctors strangely don't want to get involved and the cops naturally don't want to help her denounce two of their own.
A Steadicam 10-minute continuous take triumph, it is shot in brio fashion like Hitchcock's Rope. This Tunisian movie is a technical tour de force as well as, dramatically speaking, a nail-biting eye-opener. It must have been very tricky to make, so extra kudos for this, especially as it pays off so well for the drama.
Mariam Al Ferjani gives a superb performance under difficult circumstances, Ghanem Zrelli is strong in star support, and there is a long series of compelling character turns. You find yourself cheering on Mariam as one damned thing after another gets chucked at her. Her will is indomitable, but, with all the odds completely stacked against her, can she win over her attackers and oppressors?
You could call it a crime drama, but it counts as a thriller because it is thrilling throughout. It is quite a triumph for directors Khaled Walid Barsaoui and Kaouther Ben Hania, and writer Kaouther Ben Hania. There are one or two little hard-to-swallow facts and moments in the script, but overall it is as credible as it is powerful.
© Derek Winnert 2017 Movie Review 
Check out more reviews on http://derekwinnert.com