Beast from Haunted Cave ** (1959, Michael Forest, Sheila Noonan, Frank Wolff) – Classic Movie Review 3919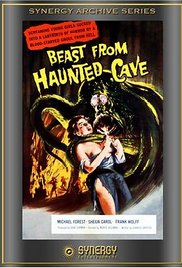 When gold robbers hide in a South Dakota haunted cave, they soon find out that the are sharing it with a monster-spider beast, in cult director Monte Hellman's okay 1960 low-budget horror quickie. The cave is a labyrinth of horror with a blood-starved ghoul.
Tolerable acting by Michael Forest, Sheila Noonan [Carrol], Frank Wolff, Richard Sinatra and Wally Campo helps to keep it watchable.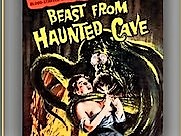 Wolff plays gangster Alexander Ward, Noonan is his girl friend Gypsy Boulet. The duo come with two henchmen to Deadwood, South Dakota, to steal gold bars and enlist the help of ski instructor Gil Jackson (Forest).
Written by Charles B Griffith and photographed by Andy Costikyan, it is produced by Gene Corman for Filmgroup.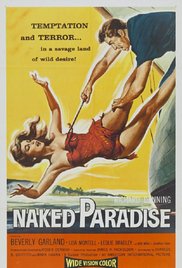 Griffith's script was adapted from his Naked Paradise (1957) and reworked in his Creature from the Haunted Sea (1961).
© Derek Winnert 2016 Classic Movie Review 3919
Check out more reviews on http://derekwinnert.com