Beaches **** (1988, Bette Midler, Barbara Hershey, John Heard, Spalding Gray, Lainie Kazan) – Classic Movie Review 4060
Director Garry Marshall's 1988 movie is all about the ups and downs of a lifetime's friendship between two women, which makes a refreshing change, especially with these stars. It was hugely popular among female audiences in its day and is now claimed as a gay classic.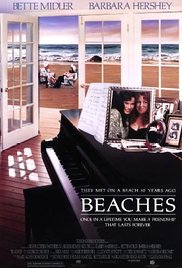 Mary Agnes Donoghue's expert screenplay is based on Iris Rainer's novel, in which two little girls called Hillary Whitney Essex and C C Bloom meet on a holiday beach in Atlantic City, become fast friends and grow up to be a poor little rich girl (Barbara Hershey) and a brash, selfish singer (Bette Midler).
Hershey is extremely appealing in the vulnerable role, but this wonderfully slick, heart-tugging soap opera belongs to the astonishing Midler, who is entertaining on the grand scale, hilarious, touching and tuneful.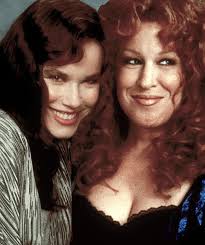 Viewers beware, dozens of hankies are needed to wipe away the tears from the slush of the last half hour. But the first three quarters of the long (123 minute) movie is so scintillating that you can easily forgive the plunge into soppy tragedy. Mayim Bialik is amazing as the age 11 child version of Midler – she found adult fame as Amy Farrah Fowler in the TV series The Big Bang Theory (2010-2016) – and Marcie Leeds plays Hillary at age 11.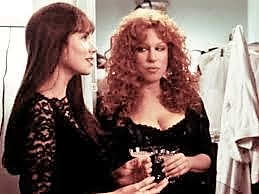 Also in the cast are John Heard, Spalding Gray, Lainie Kazan, James Read, Grace Johnston, Carol Williard, Allan Kent, Phil Leeds, Lynda Goodfriend, Nikki Plant, Michael French, Robert Ball, Frank Scapanella, Diane Frazen, Michael Elias, Patrick Richwood, Steven Majewicz, Joe Grifasi, Lucinda Crosby, Jack W Larson, Doris Hess, Lisa Savage and Frank Buxton.
The swearing and suggested sex is cut in TV version.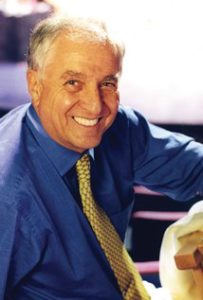 RIP Garry Marshall, who died on July 19 2016, aged 81. The comedy writer-director directed The Flamingo Kid (1984), Overboard (1987), Beaches (1988), Pretty Woman (1990), The Princess Diaries (2001), Raising Helen (2004), Valentine's Day and Mother's Day (2016).
© Derek Winnert 2016 Classic Movie Review 4060
Check out more reviews on http://derekwinnert