Barry Lyndon **** (1975, Ryan O'Neal, Marisa Berenson, Patrick Magee) – Classic Movie Review 401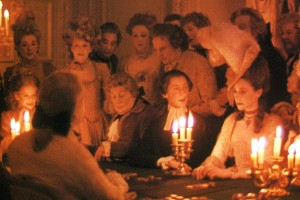 Stanley Kubrick's 1975 extraordinary labour of love is a stunningly gorgeous-looking, if languidly paced and over-long (187 minutes) epic movie of William Makepeace Thackeray's satire on the fortunes of an 18th-century Irish adventurer. Sometimes it teeters on being a dull and stuffy museum piece, with the drama screaming to a halt, but somehow Kubrick manages to keep it mostly engrossing, and occasionally brilliant.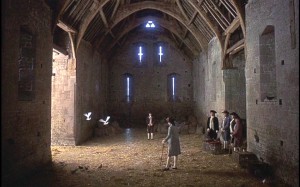 With the Academy honouring its behind-the-scenes brilliance, it won four technical Oscars. John Alcott's Academy Award-winning cinematography, Ken Adam's production designs and Milena Canonero's costumes are nothing short of miraculous. This is a visual banquet. In fact the movie's an art object. You could show it in an art gallery as a prize exhibit. As drama in a cinema, well that's something else.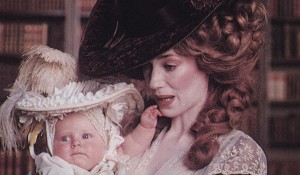 Ryan O'Neal does quite well despite his odd, far from ideal casting out of his comfort zone as roguish Barry Lyndon Esq, the Irish farm boy turned adventurer. It's a massive part for a great young actor. O'Neal never was quite that, but he gets by on his screen presence and charisma.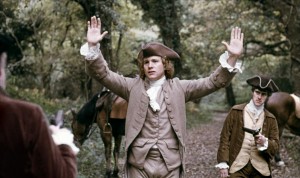 After spells in both the British and Prussian army, Barry wins the heart of wealthy widow Lady Honoria Lyndon and assumes her dead husband's position as a lord in 18th century aristocracy. They move to England where Barry, obsessed with the idea of nobility, spends her fortune and makes a dangerous enemy.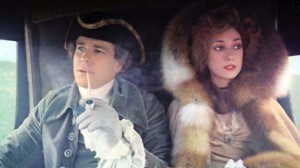 Marisa Berenson looks lovely but isn't called on to do much acting as the rich widow he weds. But Patrick Magee gives the movie's outstanding display of thespian skill as Chevalier de Balibari, the Irish gambler who takes Barry on as his protégé and spy. A huge roster of considerable British talents do their utmost to fill out the many other characters – Steven Berkoff, Gay Hamilton, Marie Kean, Leonard Rossiter, Philip Stone, André Morrel, Murray Melvin, Frank Middlemass, Arthur O'Sullivan, Godfrey Quigley, Jonathan Cecil, Bernard Hepton, Ferdy Mayne, Liam Redmond, Anthony Sharp and Harry Towb among them.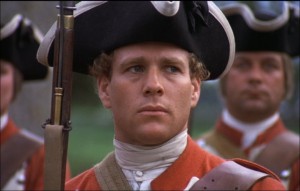 Kubrick's rich, literate screenplay captures the spirit of the age and the mood and atmosphere of Thackeray's source novel, The Memoirs of Barry Lyndon Esq. Kubrick creates some memorable characters for the screen and succeeds in writing more riveting scenes than dull ones.
Technically, the movie is faultless in every respect, and the backroom people won all the film's Oscars for best cinematography (John Alcott), art direction-set decoration (Ken Adam), costume design (Milena Canonero, Ulla-Britt Söderlund), scoring (Leonard Rosenman).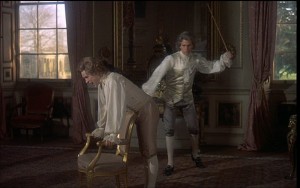 Kubrick was snubbed by having all three of his nominations (Best Picture, Director, Adapted Writing) fail to turn into Oscars. He did however win the Bafta as Best Director and Alcott won again for best cinematography. There weren't even any nominations for any actors, reflecting the generally held low opinion of the performances. Magee deserved a best support nomination.
The narration is by Michael Hordern.
© Derek Winnert 2013 Classic Movie Review 401
Check out more reviews on http://derekwinnert.com/