Bambi **** (1942, Walt Disney) – Classic Movie Review 1415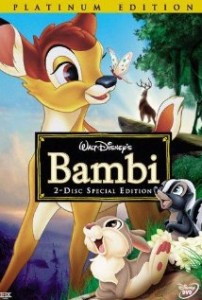 Snow White and the Seven Dwarfs supervising director David Hand's much-loved Walt Disney 1942 animated feature film is dazzlingly well animated in lovely Technicolor images by a team of sequence directors Hand is supervising.
In the story, the young deer Bambi is hailed as the Prince of the Forest at his birth and grows up in the forest, making friends with the other animals of the forest, learning the skills needed to survive and even finding love.
But, after his mother is tragically shot by hunters, Bambi must learn to be as brave as his father if he is to lead the other deer to safety.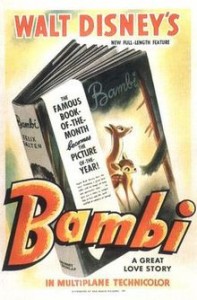 Perce Pearce and Larry Morey base their screenplay on Austrian author Felix Salten's famous 1923 children's book Bambi, A Life in the Woods about the lives of a band of forest animals, in which the most unforgettable of a sweet group of characters are Bambi the white-tailed deer, the pink-nosed rabbit Thumper and the skunk Flower, both of them his buddies.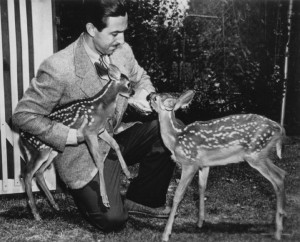 The other main characters are Bambi's parents, the Great Prince of the Forest and his unnamed mother, and his childhood friend and future mate, Faline. Disney changed Bambi into a white-tailed deer from his species in the book of roe deer, since they do not inhabit the United States, but the white-tailed deer is familiar to Americans.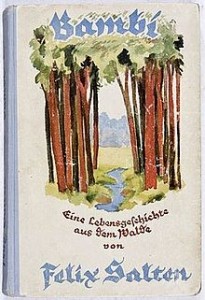 The film is cute when Bambi's a baby, the power of the animation designs takes over when Bambi grows up, and its pleasures are topped off with the thrilling forest fire climax, one of several dark and moving scenes in a movie that also include the heart-rending shooting of Bambi's mother and Bambi's life-or-death battle with another deer over a doe called Faline.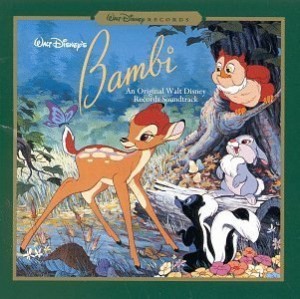 Voices are by Bobby Stewart Baby Bambi), Peter Behn (Young Thumper), Paula Winslowe (Bambi's Mother), Stan Alexander (Young Flower), Cammie King Conlon (Young Faline), Donnie Dunagan (Young Bambi), Hardie Albright (Adolescent Bambi), John Sutherland (Adult Bambi), Otis Harlan (Mr Mole), Sam Edwards (Adult Thumper) and Sterling Holloway (Adult Flower).
Bambi received mixed reviews from the critics and lost money on its first release. Of its $1.7 million budget, it grossed back only $1.64 million. Today, however, it is viewed as a classic and took a considerable amount during its 1947 re-release and subsequent re-issues. It was re-released in 1966 and 1993. Its current box office is $267 million.
It is Disney's fifth full-length feature film in the Walt Disney Animated Classics series from the studio's original great heyday, following Snow White and the Seven Dwarfs (1937), Pinocchio (1940), Fantasia (1940) and Dumbo (1941).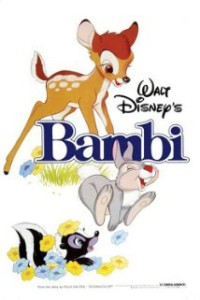 Among several numbers, there's one superlative, Oscar-nominated song – 'Love Is a Song' sung by Donald Novis – one of three Academy Award nominations, also including Best Sound (Sam Slyfield) and Best Original Music Score. Also: Little April Shower, Let's Sing a Gay Little Spring Song, Looking for Romance (I Bring You a Song), Twitterpated and Thumper Song.
A 2006 direct-to-video sequel Bambi II is set in middle of the original Bambi srory and shows the Great Prince of the Forest struggling to raise the motherless Bambi, and Bambi's doubts about his father's love. It holds the world record for the longest time between two instalments of a franchise, being released 64 years after the original.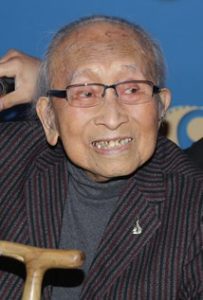 Pioneer artist Tyrus Wong, whose paintings were a visual inspiration for the film, died on 30 December 2016, aged 106.
© Derek Winnert 2014 Classic Movie Review 1415
Check out more reviews on http://derekwinnert.com/