Badman's Territory *** (1946, Randolph Scott, Steve Brodie, George 'Gabby' Hayes, Ann Richards, Ray Collins, Chief Thundercloud, Lawrence Tierney, Tom Tyler) – Classic Movie Review 5306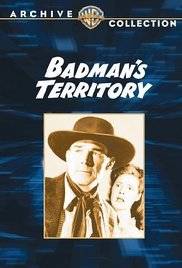 Randolph Scott stars as desperate lawman Sheriff Mark Rowley, who takes on Jesse and Frank James (Lawrence Tierney, Tom Tyler) and almost every legendary Western badman, in director Tim Whelan's entertaining if wildly non-factual 1946 Western.
Appealing performances and rousing action make up for the contrived screenplay (by Jack Natteford and Luci Ward), and Whelan takes this RKO Radio Pictures movie, shot by Robert de Grasse in black and white, at a fast pace with plenty of action and gunsmoke.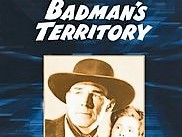 It also stars George 'Gabby' Hayes, Ann Richards, Ray Collins and Chief Thundercloud, and Steve Brodie, Phil Warren and William Moss as Bob, Grat and Bill Dalton.
Also in the cast are James Warren, Morgan Conway, Virginia Sale, John Halloran, Andrew Tombes, Richard Hale, Harry Holman, Nestor Paiva as Sam Bass, Isabel Jewell as Belle Starr, Emory Parnell and John Hamilton.
Writers Clarence Upson Young and Bess Taffel [Boyle] are credited for additional sequences.
Sequel: Return of the Bad Men (1949).
© Derek Winnert 2017 Classic Movie Review 5306
Check out more reviews on http://derekwinnert.com