Baden Baden **** (2016, Salomé Richard, Claude Gensac, Swann Arlaud, Zabou Breitman, Lazare Gousseau, Olivier Chantreau) – Movie Review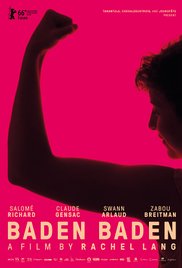 Salomé Richard is adorable as the dazed and confused 26 year-old Ana, who returns back home to Strasbourg and tries to get her life together over the following summer. Ana wants to turn to somebody, and there's no shortage of offers, but she has no idea who to turn to, and she only wants to let the right one in. In the circumstances, helping grandmother is safe, sensible and secure, all the things Ana is not.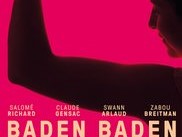 Debut writer-director Rachel Lang handles this amusing and touching bitter-sweet 2016 comedy drama exquisitely. Claude Gensac is lovely as her ailing grandmother, whose hospital stay prompts Ana into deciding to replace her old bathtub with a walk-in shower. The cleansing/ rebuilding image should be too obvious or clumsy, but it works beautifully.
This kind of film is hard to do, and especially make fresh, but Baden Baden is exceptional.
© Derek Winnert 2016 Movie Review
Check out more reviews on http://derekwinnert.com