Bad Neighbours 2 ** (2016, Seth Rogen, Zac Efron, Rose Byrne, Chloë Grace Moretz, Dave Franco, Ike Barinholtz, Carla Gallo, Selena Gomez, Lisa Kudrow) – Movie Review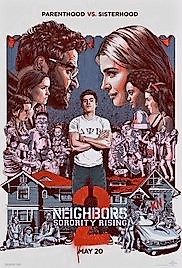 The Bad Neighbours sequel has lots of raunchy, rude, raucous laughs, and that's great if you are in the mood, though it has perhaps fewer big laughs than the first movie.
Seth Rogen and Rose Byrne again star as Mac and Kelly, who this time are about to sell their house. But it is in escrow, which means they have to show all is well around the house to the buyers for the next month.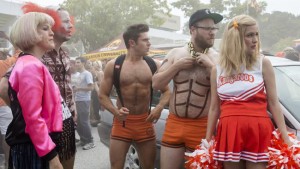 That's exactly when Shelby, Madison and Beth organise a sorority in the house next door, with a little help from previous resident Teddy Sanders, who has been dumped from his home by his best buddy Pete, who is about to marry Derek, and they want the house to themselves, to Teddy's shock and horror.
Needless to say, the sorority is even worse than the fraternity before it, and when they are horrible enough to kick out Teddy (even though he's hot), he decides to help his former enemies, Mac and Kelly, beat the sorority sisters.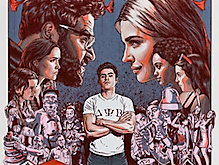 If Bad Neighbours (2104) was your thing, Bad Neighbours 2 is a pretty safe bet, though it does strain for laughs and eventually run out of steam, even in its short 85 minute running time. The climax just fizzles out, and so does the film, with no out-takes at the end.
Otherwise its virtues and failings are much the same as before. Zac and Seth both need to keep their shirts on. Efron's character Teddy comes over as a sad, pathetic loser, in a role that carries on defeating the actor. Mac and Kelly also come over as sad, pathetic losers, but Rogen and Byrne make that a bit touching and appealing.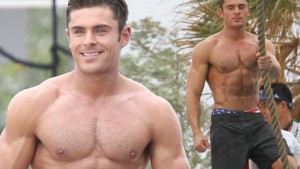 Chloë Grace Moretz (Shelby) shows no signs of being able to play farce, and nor do Selena Gomez or Kiersey Clemons as her sorority sisters, Madison and Beth. Unable to be funny, they fail to try to show any charm either, so it's clear we're on the side of Mac and Kelly and Teddy, the weird old folks, not the horrible out-of-control kids. There's quite a sour edge to the comedy, that's either funny or a bit sad.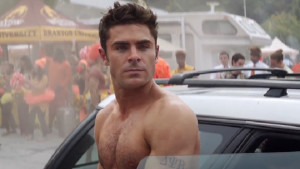 Sad also is the appearance of Lisa Kudrow as Dean Carol Gladstone and kelsey Grammer as Shelby's dad, both completely wasted. Ike Barinholtz just about gets away with his role as Mac's married buddy Jimmy, but Carla Gallo isn't nearly as funny as she thinks she is as his pregnant wife.
The gay marriage stuff involving Dave Franco's Pete and Spencer Boldman's Derek apparently strains to be kind and PC but somehow ends up awkward and even weirdly rancid.
Unless they want to install aliens in the house next door next time, I'd really advise no Bad Neighbours 3.
It is directed by Nicholas Stoller and written by Stoller, Andrew J. Cohen, Brendan O'Brien, Seth Rogen and Evan Goldberg.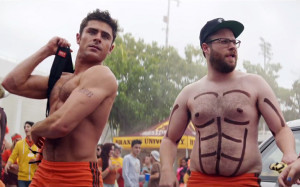 Promoting Bad Neighbours 2 in 2016, Rogen looks back and comments on the homo-eroticism played for laughs in Superbad (2007): 'There are probably some jokes in Superbad that are bordering on blatantly homophobic at times. They're all in the voice of high school kids, who do speak like that. But I think we'd also be silly not to acknowledge that we also were, to some degree, glamorising that type of language in a lot of ways.'
Of course he gleefully does this all over all again in Bad Neighbours (2104) and Bad Neighbours 2.
http://derekwinnert.com/bad-neighbours-zac-efron-seth-rogen-rose-byrne-dave-franco/
http://derekwinnert.com/superbad-2007-jonah-hill-michael-cera-christopher-mintz-plasse-emma-stone-bill-hader-seth-rogen-classic-movie-review-3663/