Bad Company **** (1972, Jeff Bridges, Barry Brown, Jim Davis, David Huddleston, John Savage, Jerry Houser, Geoffrey Lewis, Ed Lauter) – Classic Movie Review 4160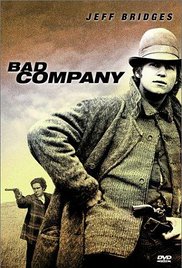 The young, just 22-year-old Jeff Bridges turns in a particularly magnetic performance as Jake Rumsey, an amoral but god-fearing Ohio hick dodging the Civil War draft, who arrives in Jefferson City, where he teams up with drifter Drew Dixon (Barry Brown) and a group of runaways to rob banks.
Co-writer/ director Robert Benton's whimsical and ironic 1972 tale of life in the old West where life is so hard that people have to turn to crime to survive is an essential Western. Whimsical and ironic it may be, but it is still plenty violent and cynical, too, in the manner of early Seventies movies.
As scripter, Benton (along with co-writer David Newman) turns his sharp, revitalising eye on the Western as he had done earlier on the gangster movie in the much more popular and famous Bonnie and Clyde, and did later with the private eye thriller on The Late Show.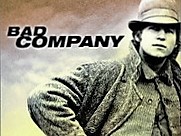 Gordon Willis's lyrical cinematography and Harvey Schmidt's piano music are good company too. And so is the vintage support cast of Jim Davis as the Marshal, David Huddleston as Big Joe, John Savage as Loney, Jerry Houser, Damon Cofer [Damon Douglas], Joshua Hill Lewis, Charles Tyner, Geoffrey Lewis, Ed Lauter, Raymond Guth, Jean Allison, Ned Wertimer, Ted Gehrling, Claudia Bryar, John Boyd, Monika Henried and Todd Martin.
The rock band Bad Company named themselves after this film.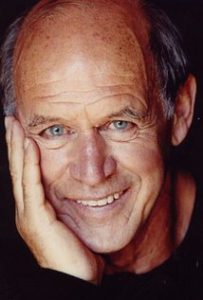 Geoffrey Lewis died on aged 79.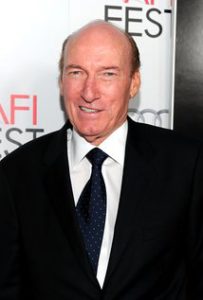 Ed Lauter died on aged 74.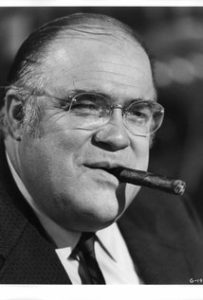 David Huddleston, best known for The Big Lebowski (1998), Blazing Saddles (1974), Santa Claus: The Movie and The Producers (2005) died on August 2 2016, aged 85.
© Derek Winnert 2016 Classic Movie Review 4160
Check out more reviews on http://derekwinnert