Bad Boys II *** (2004, Martin Lawrence, Will Smith, Jordi Mollà, Gabrielle Union, Peter Stormare, Theresa Randle, Michael Shannon, Joe Pantoliano, Jon Seda) – Classic Movie Review 4159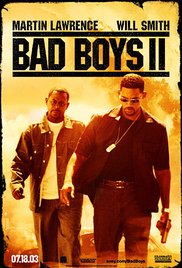 Will Smith and Martin Lawrence play bad cop, bad cop on the trail of evil Cuban drug lord 'Johnny' Tapia (Jordi Mollà) in director Michael Bay's wisecracking, brutal, wayward but incredibly exciting 2004 action adventure sequel to his 1995 mega-hit Bad Boys.
The opening battle with the Ku Klux Klan and the cruel humour are way over the top, and some of the mayhem is gratuitously mindless. But nothing stops the blazing power and energy behind the endless chases and shootouts. And the stars' good nature keeps you on their side as that opening shootout paves the way for the virtually non-stop, spectacular mayhem to follow.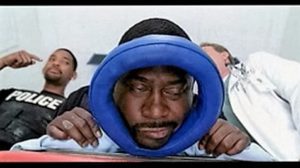 An improvement on the original, the film is a great thrill ride at 150 minutes long, and, with its high-octane pace and frantic editing, it never drags, giving fantastic value for action fans hungry for R-rated mayhem. Also giving great value, Lawrence and Smith continue their strong, highly popular double act as loose-cannon narcotics cops Detective Marcus Burnett and Detective Mike Lowrey investigating the flow of Ecstasy into Florida.
And, though it covers familiar ground, it manages the trick of being able to keep feeling freshly minted, thanks to a lively screenplay by Ron Shelton and Jerry Stahl. Playing Marcus's sister Syd, Gabrielle Union smoothly handles the love interest with Mike.
Also in the cast are Peter Stormare, Theresa Randle, Michael Shannon, Joe Pantoliano as Captain Howard, Jon Seda, Yul Vasquez, Jason Manuel Olazabal and Otto Sanchez.
The story is by Marianne Wibberley, Cormac Wibberley and Ron Shelton, based on the original characters by George Gallo.
It cost an astounding $130 million, making its huge $138 million US box office gross not seem quite enough. The original cost a low $19 million, making its $65 million US box office gross blockbuster business.
However, after a long gap, Bad Boys III is now slated for a January 12 2018 release date, apparently titled Bad Boys For Life.
© Derek Winnert 2016 Classic Movie Review 4159
Check out more reviews on http://derekwinnert