Baby It's You **** (1982, Rosanna Arquette, Vincent Spano, Joanna Merlin) – Classic Movie Review 5211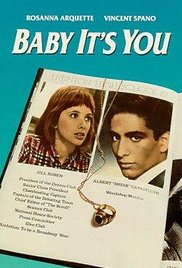 Writer-director John Sayles's 1982 romantic comedy drama is an extremely pleasing 1960s-set high school story about two mismatched lovers – an Italian boy with serious clothes an an attitude problem and the pretty Jewish schoolgirl he chases.
It is set in a 1966 New Jersey high school, where frustrated high schooler Jill Rosen (Rosanna Arquette) enjoys a first romance with Sheik (Vincent Spano), a new student from the other side of the tracks. Sheik shares his interest in Jill with his two other passions – his car and Frank Sinatra. When Jill gets in to an all-girls' college, Sheik sets off for Florida to work in a club miming Sinatra songs.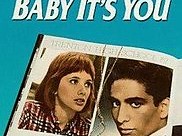 The playing of the tenderfoot stars Rosanna Arquette and Vincent Spano delights. The script's tone is both quizzical and humane. And the film's soundtrack resounds with assorted golden oldies (Frank Sinatra, The Beach Boys, The Shirelles, and The Velvet Underground).
Sayles brings along his astute eye for human behaviour and handles a witty portrait of young lives with aplomb.
Also in the cast are Joanna Merlin, Jack Davidson, Nick Ferrari, Dolores Messina, Bill Raymond, Sam McMurray, Liane Curtis, Claudia Sherman, Marta Kober, Tracy Pollan and Leora Dana, as well as Frank Vincent in his third film as Vinnie.
A 15 certificate film with strong adult language.
RIP Frank Vincent (1937 – 2017).
© Derek Winnert 2017 Classic Movie Review 5211
Check out more reviews on http://derekwinnert.com