Auntie Mame ** (1958, Rosalind Russell, Forrest Tucker, Coral Browne, Fred Clark, Roger Smith, Patric Knowles, Peggy Cass, Lee Patrick) – Classic Movie Review 4088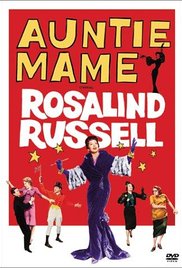 Producer-director Morton DaCosta's 1958 Warner Bros comedy drama is the musical Mame without the music, in which an unconventional, free-thinking socialite aunt adopts an orphan in the inter-war years when her brother dies. Based on the orphan's own story, it chronicles the comic adventures of the young boy Patrick living with his aunt after his father dies.
Re-creating her Broadway role with great zest, Rosalind Russell is absolutely fine and dandy as Auntie Mame, in a role that probably went on to land her the part in the movie Gypsy. Indeed she was nominated for an Academy Award and won a Golden Globe for her performance. But something more than just the songs is missing from the movie – hilarity, vitality, brevity (it is 143 minutes long) and wit.
Coral Browne makes an entertaining foil for Russell as her bosom buddy, Vera Charles. It also stars Forrest Tucker, Fred Clark, Roger Smith as the older Patrick Dennis, Jan Handzlik as the younger Patrick Dennis, Patric Knowles, Peggy Cass as Agnes Gooch and Lee Patrick.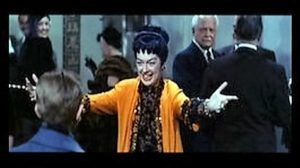 Rather surprisingly, at the 1959 Academy Awards, it was Oscar-nominated for Best Picture, Best Cinematography Color, Best Art Direction-Set Decoration, Best Film Editing, Best Actress (Russell) and Best Supporting Actress (Peggy Cass), but none of the six nominations was converted into a win.
However, Russell did win the Golden Globe for Best Actress Comedy or Musical, though, and the film took Best Motion Picture – Comedy. The film went on to become the highest-grossing American movie the following year.
Betty Comden, Adolph Green and Robert E Lee's screenplay is based on Patrick Dennis's 1955 novel and the play version by Jerome Lawrence.
Also in the cast are Joanna Barnes, Pippa Scott, Connie Gilchrist, Robin Hughes, Henry Brandon, Willard Waterman, Yuki Shimoda, Brook Byron, Carol Veazie, Chris Alexander, Olive Blakeney, Evelyn Ceder, Booth Colman, Paul Davis, Robert Gates, Gregory Gaye, Charles Heard, Butch Hengen, Gloria Holden, Terry Kelman, Colin Kenny, Owen McGiveney, Doyle O'Dell, Gladys Roach, Dub Taylor and Ruth Warren.
Belatedly, Lucille Ball starred in the movie version of Mame.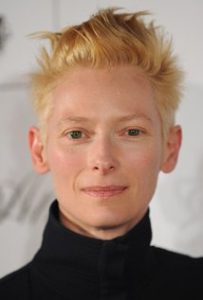 On 27 July 2016 it ws announced that Annie Mumolo, co-writer of Bridesmaids, is working on an adaptation of Auntie Mame to star Tilda Swinton.
© Derek Winnert 2016 Classic Movie Review 4088
Check out more reviews on http://derekwinnert