Assault on Precinct 13 ***** (1976, Austin Stoker, Darwin Joston, Laurie Zimmer) – Classic Movie Review 4354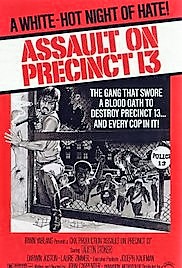 A film buff's delight, this nailbiting, non-stop 1976 action thriller about a gang of delinquents besieging a strangely empty Los Angeles police station deservedly helped to catapault its writer-director John Carpenter into the big time, along with Halloween (1978) and The Thing (1982).
An imaginative unofficial reworking of John Wayne's 1959 Western Rio Bravo, the spellbinding movie is brilliantly fast paced, exciting and very tough.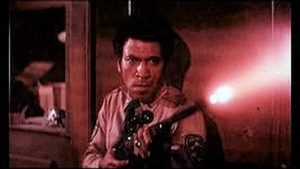 There are exceptional performances by mostly little known actors. But the triumph belongs to Carpenter, who also wrote the driving score.
The cast includes Austin Stoker, Darwin Joston, Laurie Zimmer, Martin West, Tony Burton, Nancy Loomis, Kim Richards, Henry Brandon, John J Fox, Peter Bruni and Charles Cyphers.
It was remade as Assault on Precinct 13 by director Jean-François Richet in 2005, with Ethan Hawke, Laurence Fishburne, Gabriel Byrne, Ja Rule, Maria Bello, Drea de Matteo, Brian Dennehy, and John Leguizamo.
© Derek Winnert 2016 Classic Movie Review 4354
Check out more reviews on http://derekwinnert.com