Ashes and Diamonds ***** [Popiól i diament] (1958, Zbigniew Cybulski, Waclaw Zastrzezynski, Adam Pawlikowski) – Classic Movie Review 4469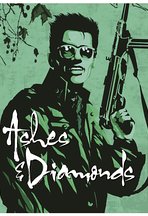 Co-writer/director Andrzej Wajda's 1958 Polish drama made a star of the vibrant Zbigniew Cybulski, who suddenly burst forth in international cinema as Poland's answer to James Dean, brilliantly playing the leading role of mixed-up young partisan Resistance fighter Maciek Chelmicki. Maciek faces deciding whether to follow orders to kill Communist district leader Szczuka, a fellow soldier, on the last day of World War Two.
The superb final part of Wajda's war trilogy, following his debut feature A Generation (1955) and Kanal (1957), this biting film tells an incisive and affecting story of war's moral complexities and paints a compelling portrait of a tortured Polish hero uncertain whether to carry on fighting during peacetime.
The screenplay by Wajda and Jerzy Anrzejewski is based Anrzejewski's novel.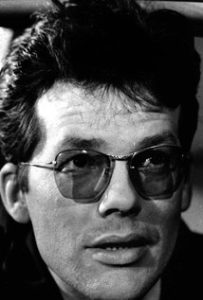 Cybulski, who had appeared in A Generation (1955), was an art-house star for a decade until his accidental death on aged 39, after falling under a moving train in Wroclaw. Wajda then made Everything for Sale [Wszystko na sprzedaz] (1969) , inspired by Cybulski's death.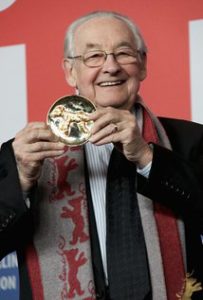 Wajda died on 9 October 2016, aged 90. The Cannes Palme D'Or winner and honorary Academy Award-winning director is also known for The Promised Land (1975), Man of Iron (1981) and Katyn (2007). He won his Oscar statuette 'For five decades of extraordinary film direction'.
© Derek Winnert 2016 Classic Movie Review 4469
Check out more reviews on http://derekwinnert.com