Arrival **** (2016, Amy Adams, Jeremy Renner, Forest Whitaker, Michael Stuhlbarg) – Movie Review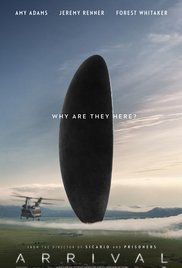 Amy Adams and Jeremy Renner star as linguists who are recruited by the US military, led by Forest Whitaker's bossy Colonel Weber, to assist in translating communications with aliens who have touched down in mysterious spacecraft at key locations across the Earth. As mankind teeters on the brink of a gung-ho global war against the aliens, Louise Banks (Adams) leads the race against time to find answers.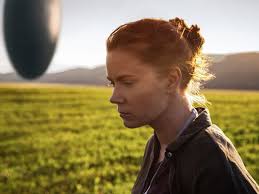 Shot in summer 2015 in Montréal, Québec, thinking person's 2016 sci-fi drama Arrival is a sensational looking movie, and Adams is astonishing in a role you expect to find Nicole Kidman in. Some will say the movie itself is stunning. Almost everyone who loves smart, posh movies will admire it. The film feels like it is telling a short story, and it is. Eric Heisserer's screenplay is based on Ted Chiang's short story, Story of Your Life. But director Denis Villeneuve makes it feel epic on screen, admittedly a personal epic, but still epic.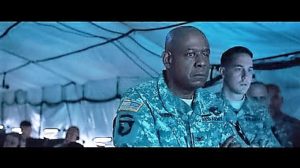 For the most part, it is as mysterious as its aliens, with its intentions uncertain, as with the aliens. Villeneuve unsettles the audience, only revealing the truth late on, though it turns out there have been plenty of clues all along the way. You might feel you've missed them, and need a second viewing to experience the full satisfaction of Arrival. Performance, film, direction, screenplay and cinematography can reasonably expect nominations at awards time, wins even.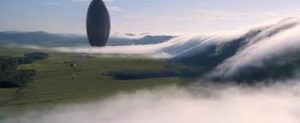 There are weaknesses. Renner seems miscast and uneasy, ill matched and showing little rapport with Adams. Whitaker's bossy turn is a bit of a one-note act and there is a lot of it. Then Arrival is a bit of an arty tease. You shouldn't really need to have to see a film twice to follow it, though that's true of some great ones, 2001: A Space Odyssey maybe. And it's frustrating that the film doesn't turn out to be telling the story you're led to believe you are seeing. I'd been looking forward to that one. I had great expectations.
But Villeneuve and Adams really make it work. It is quite amazing. And I think I will go and see it again.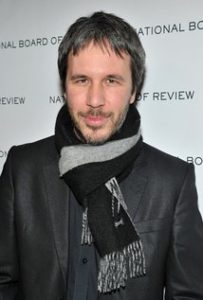 Villeneuve is currently filming Blade Runner 2049. It's a shame Ridley Scott isn't making it, but after Arrival it seems in safe hands.
© Derek Winnert 2016 Movie Review
Check out more reviews on http://derekwinnert.com