Anthropoid **½ (2016, Cillian Murphy, Jamie Dornan, Brian Caspe, Toby Jones, Karel Hermánek Jr, Bill Milner, Charlotte Le Bon) – Movie Review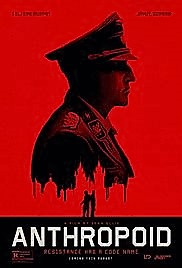 Well meaning and largely convincing but depressing and rather disappointing film of the true story of Operation Anthropoid, the WWII mission to assassinate top Nazi SS General Reinhard Heydrich, leader of occupying Nazi forces in Czechoslovakia.
Cillian Murphy and Jamie Dornan star as Josef Gabcík and Jan Kubis, two of the group of self-exiled Czech and Slovak soldiers who hatch an extremely risky top-secret mission to stop Heydrich's reign of terror.
Stuck with phony 'Czech' accents, Murphy and Dornan lack their usual credibility and authority, though they do look their parts and are physically expressive. Easily the best, most effective performance comes from Toby Jones as Uncle Hajský. Karel Hermánek Jr plays Ignác, Brian Caspe is Antonín, Bill Milner is At'a and Charlotte Le Bon is Marie Kovárníková.
Meanwhile co-writer/ director Sean Ellis seems to be struggling too with the tumultuous magnitude of his story, which for such an important one that changed history, feels oddly lightweight here. It probably needs Steven Spielberg or maybe Ridley Scott to pull this off.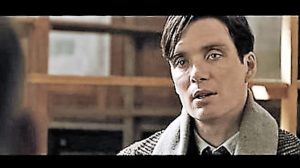 Nevertheless, the film is sharply shot by the director and the production smartly designed by Morgan Kennedy, though Robin Foster's insistent score is a drawback. The well-staged last third of the film with the assassination attempt and its aftermath is undeniably edge-of-seat and exciting, but that is also the depressing part of the film. The tacked-on romance is as mistaken as it is unconvincing, and the happy vision ending is horrible. But the climax, where the heroes are trapped in a cathedral, is properly heart breaking.
However, despite its shortcomings, Anthropoid is commendable and welcome as a tribute to the incredible bravery of the Czech resistance and it is praiseworthy that Ellis keeps an important but little-remembered story in the present mentality. It is best not forgotten, though it is better to move on. 
© Derek Winnert 2016 Movie Review
Check out more reviews on http://derekwinnert.com