Another Day in Paradise **** (1998, James Woods, Melanie Griffith, Vincent Kartheiser) – Classic Movie Review 1657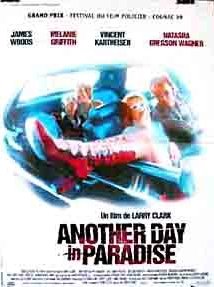 The amazing James Woods turns in one of his most stonking performances as the leader of a thieving gang of white-trash lowlifes in this scalding 1998 thriller from director Larry Clark, maker of the controversial Kids.
Against all odds, Melanie Griffith matches Woods as his druggie moll in a searing, heart-rending performance, her best in years. The Bonnie and Clyde-style duo befriend a teen junkie (Vincent Kartheiser) and his girl (Natasha Gregson Wagner) and the foursome eke out a pathetic existence in the seediest motels of Seventies Oklahoma by committing small-time heists till, of course, they come up against a big-time outfit.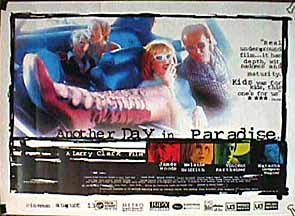 This isn't a nice movie – we see Griffith inject herself in the neck and load off a pump-action shotgun – but, with its electrifying, in-your-face direction, it is a stomach-churning rollercoaster ride in the finest American thriller tradition.
Christopher B Landon and Stephen Chin base their red-hot screenplay on the book by Eddie Little.
Lou Diamond Phillips, James Otis, Brandon Williams, Brent Briscoe, Peter Sarsgaard, Paul Hipp and Kim Flowers co-star.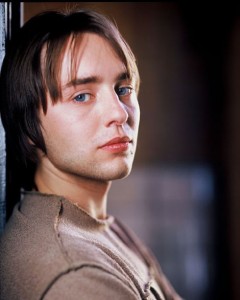 Kartheiser is known as spitfire advertising executive Pete Campbell on Mat Weiner's Golden Globe, Emmy and SAG Award-winning TV drama series Mad Men.
© Derek Winnert 2014 Classic Movie Review 1657
Check out more reviews on http://derekwinnert.com/